Blockonomics Key Merchant Stats — Jan 2022
As we enter 2022, we at Blockonomics take a look at some of the key merchant stats to gauge how we as a company and our products are…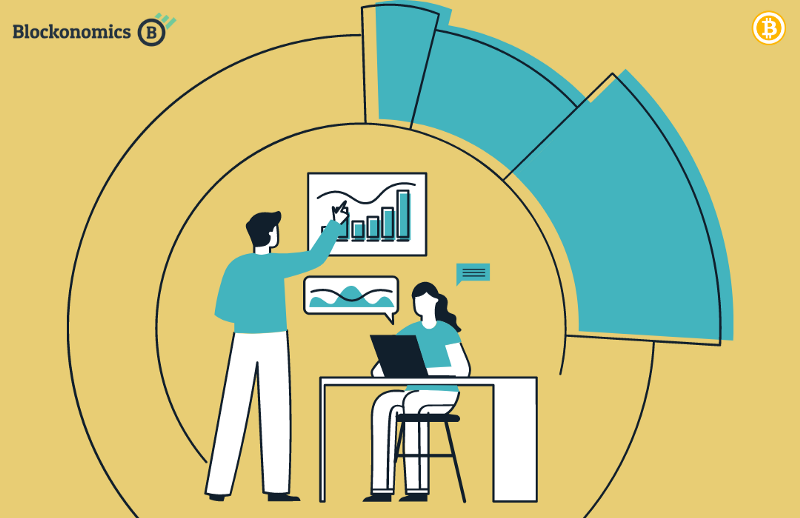 As we enter 2022, we at Blockonomics take a look at some of the key merchant stats to gauge how we as a company and our products are performing.
Here are some of the key stats as of Jan 2022…
WordPress still is the #1 plugin…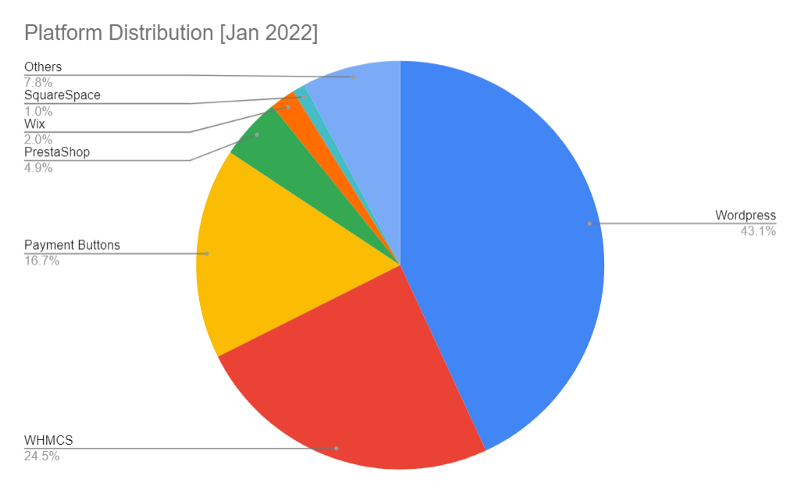 Of all the website plugins offered by Blockonomics, WordPress takes the lead with almost 45% of merchants using it to accept bitcoin payments. This trend has continued on for the last 3 years. WordPress is followed by WHMCS, which has a 25% share.
One of our most recent additions to our product suite, Payment Buttons/Links have quickly become a popular option amongst our merchants capturing the 3rd largest share of about 17%.
Web Hosting Companies lead the way…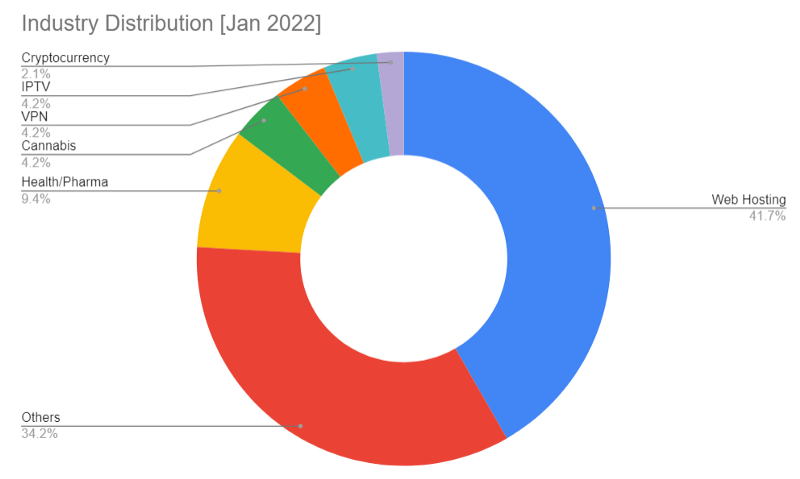 Of the industries that use Blockonomics to accept Bitcoin payments, Web Hosting leads the chart by a significant percentage, comprising almost 42% of the total share.
The second largest is Health and Pharma with about 10% of the share followed by Cannabis and VPN that take up 4.2% share each.
Europe takes the lead…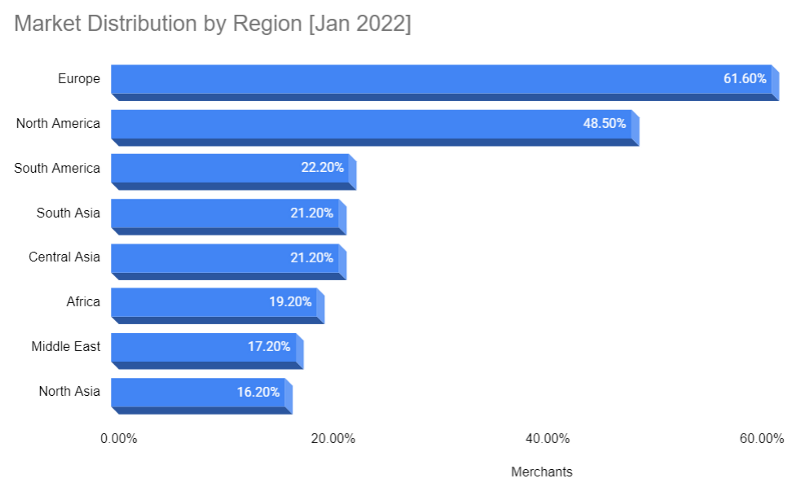 When it comes to markets that our merchants operate in, Europe takes the lead with 62% of merchants running their business in this region.
Followed by North America, which is just under 50%.
The rest of the regions all hover between 16–22% with South America standing at 22.2% of North Asia the least with 16.2%.
One thing to note here is that many of our merchants operate in multiple regions, which is reflected in the data.
Small Teams is the trend…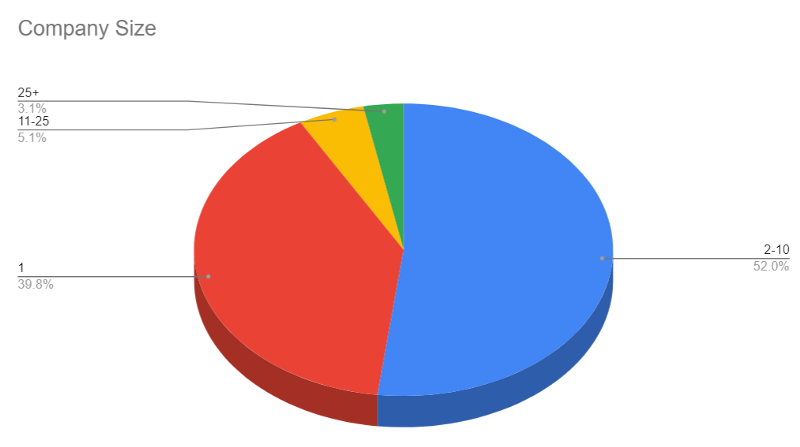 A rather interesting find about the team sizes of our merchants projects heavy emphasis on small-sized teams.
A staggering 92% of our merchants have team sizes ranging from 1–10 people, which goes on to show that majority of merchants using Blockonomics are independent entrepreneurs and small to medium-sized enterprises.
---
Disclaimer: The data compiled is extrapolated from the survey conducted by Blockonomics comprising of 100 of its merchants.