Blockonomics Merchant Page — Update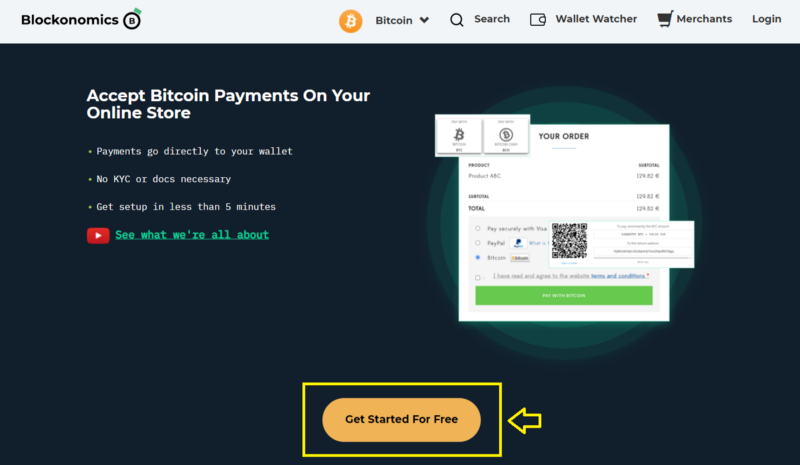 Blockonomics recently updated the UI for its Merchant page. Here is a walkthrough of the changes and the new features that merchants would now be able to use.
Sign-up
Head over to Blockonomics Merchants Page and Click on 'Get Started for Free'.
You will be redirected to a Sign-Up page. Fill out your email and password of your choice and create an account (You will be asked to enter an Activation Code to activate your account).
If you already have an account, simply click on the 'Log In' button below 'Register'.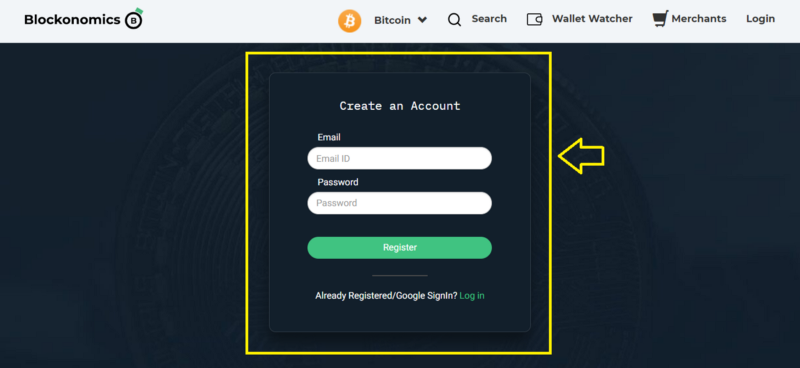 You will be redirected to the new merchant's page. On this screen, you will see two options, 'Ecommerce Store' and 'Payment Button/Links'. You can choose whichever you wish to use.
If you are an existing merchant, this page will show you the recent payments you received.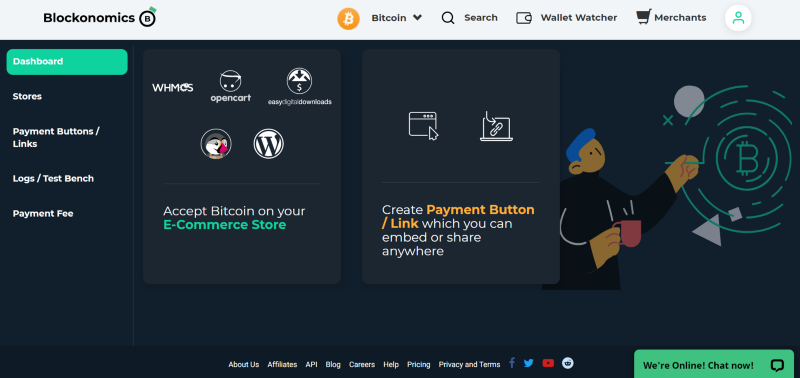 Payment Links/Button:
To create a Payment button/Link, you will be redirected to the 'Wallet' section, where you will have to enter the xPub key of your bitcoin wallet.
If you wish to find the xPub key for your wallet you can refer to this article.

Then click on Products, and enter the details of the product you wish to sell.
Also, you can select the details you wish to collect from your customers from the 'Customer Field' menu.
To turn your payment link into a donation link, simply select the 'Donation Mode' option while creating the link.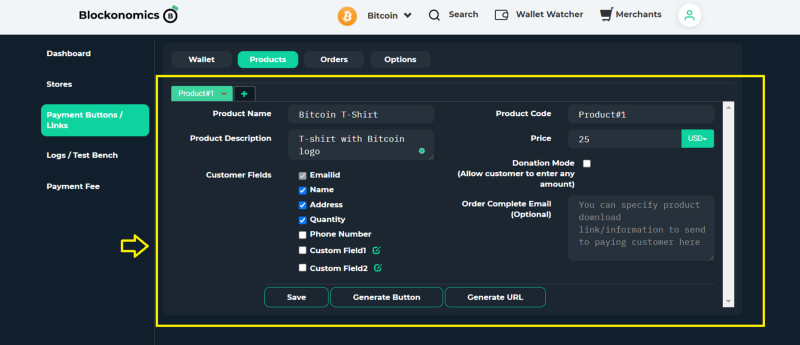 Click on 'Generate URL'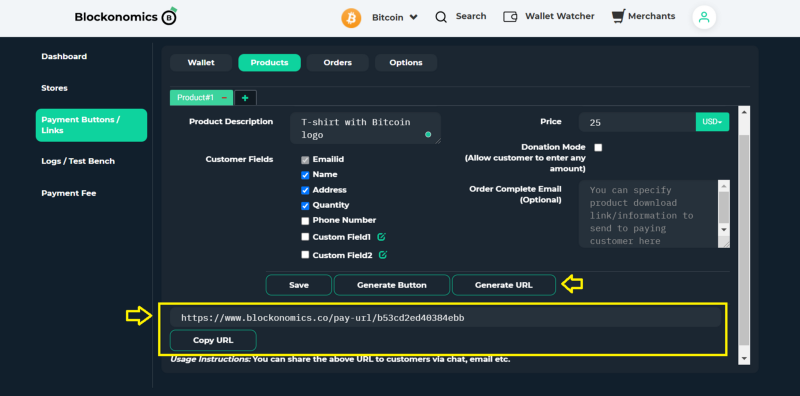 And that's it! Your Payment link is ready and can now be shared with anyone you wish.
E-commerce Store
To set up an eCommerce store, you will be redirected to the 'Stores' section. Click on 'Add a new store'.

and enter,
xpub key
Tag [a unique name to help you identify your store]
HTTP Callback URL [instructions are available during the setup]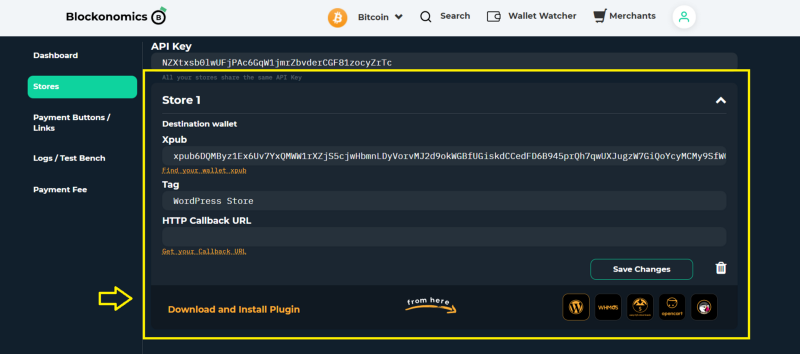 Click on 'Save Changes' and you are ready to install the plugin on your website.
Plugin download links are now directly available from the website.
Simply select the appropriate plugin and install it on your eCommerce store. Installation guide for each plugin available here.
Additional features:
Dashboard: For existing merchants, the dashboard will feature the recent payments received.
Payment Fee: Use this section to pay the fees as well as to redeem any coupons that you may have.