How to Accept Bitcoin Donations on Soundcloud
Soundcloud is the top website to share your music with fans, thanks to its easy to use system for both artists and listeners. It continues…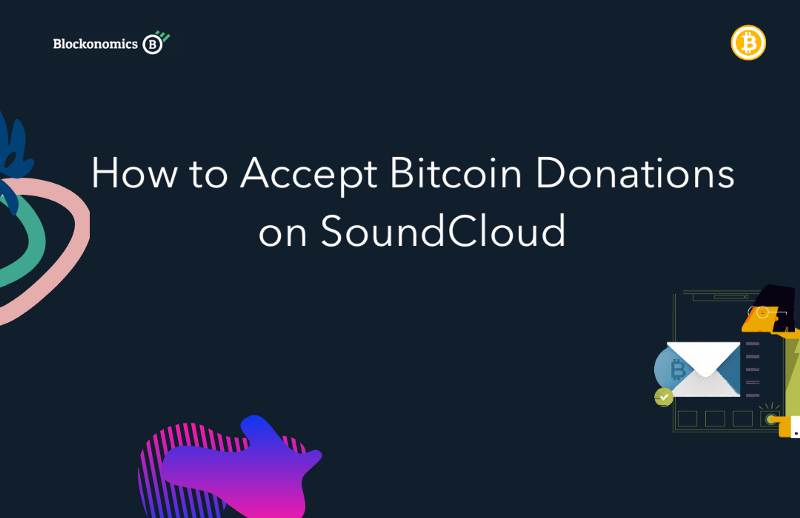 Soundcloud is the top website to share your music with fans, thanks to its easy to use system for both artists and listeners. It continues to grow in popularity everyday. And now thanks to Blockonomics you can accept Bitcoin for donations from your fans. Its easy to set up, just build the link and paste it. Here's the step by step instructions.
If you want it in Video Form, here it is:
1.Upload your song or create your profile on Soundcloud
First step is to make sure everything is ready to go. Pull up your profile, or the song you want to add the link in. Have that already to go!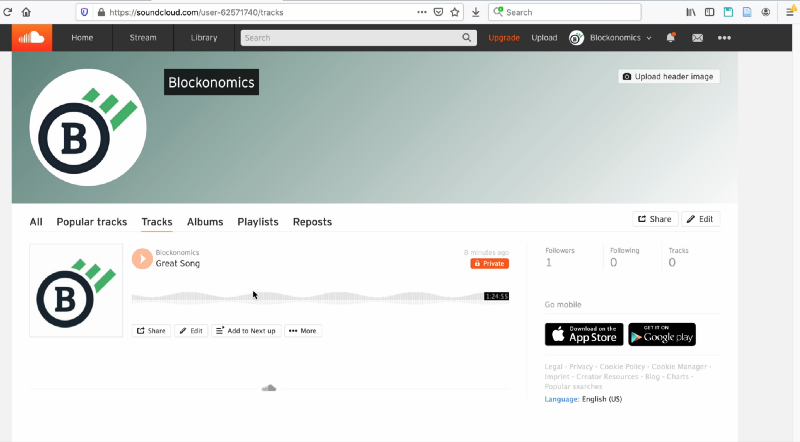 2.Create the Payment URL with Blockonomics.
The next step is to create the Bitcoin Donate URL. For more detailed instructions, please see this article.
Head over to the Blockonomics website. Create an account, and link your xPub key as shown in the article above. Then go to payment Buttons/ URL. You can fill in all the info there, and what you need from the fan.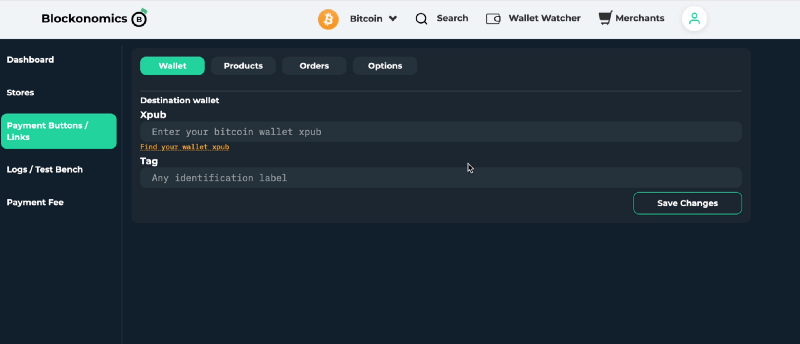 Then click on Generate URL, and copy that URL.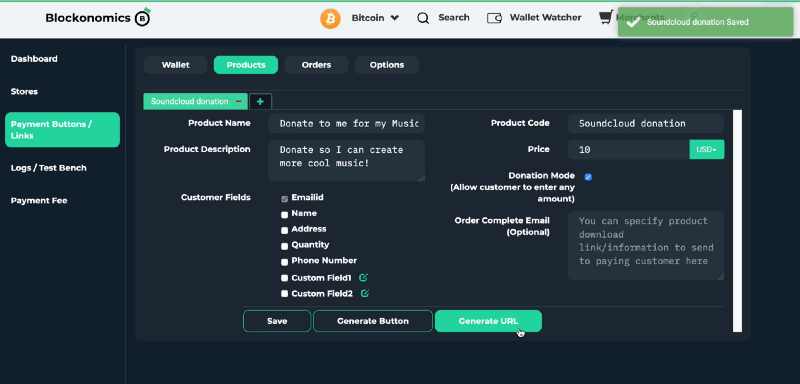 3.Paste the link in Soundcloud
Once the URL has been made and copied, paste it into the description of your song on Soundcloud, or on your profile, and you're all set!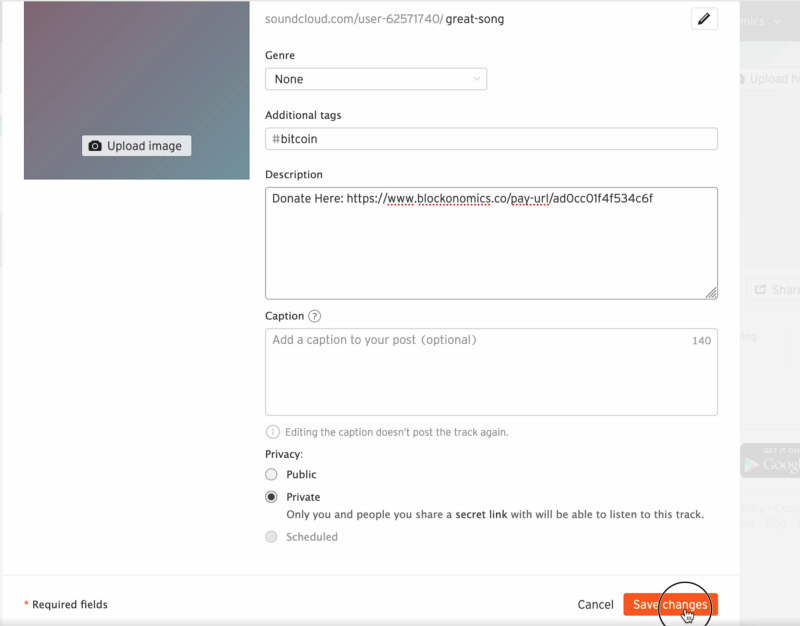 Fans can now send you Bitcoin donations quickly and easily, just by going to the link and entering in how much they want to donate.