2020 Year In Review — Blockonomics
Blockonomics takes a look back at 2020 at all the major developments that happened within the company across various spectrums, such as…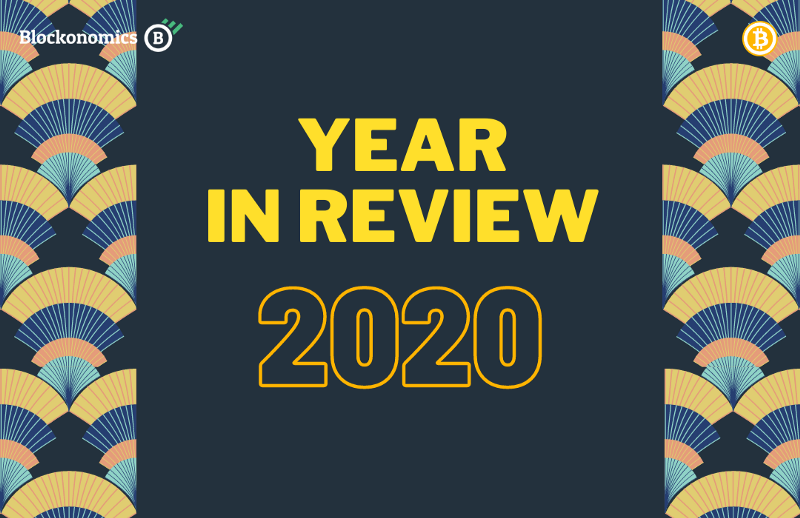 Blockonomics takes a look back at 2020 at all the major developments that happened within the company across various spectrums, such as, marketing, product development, and merchant adoption.
We were fortunate enough to see an impressive growth in the year 2020 despite the otherwise slow global economy.
In terms of the Number of Merchants, the company saw an average monthly growth rate of 31.73% in 2020, with 422 merchants at the start of the year and 3264 by the year end.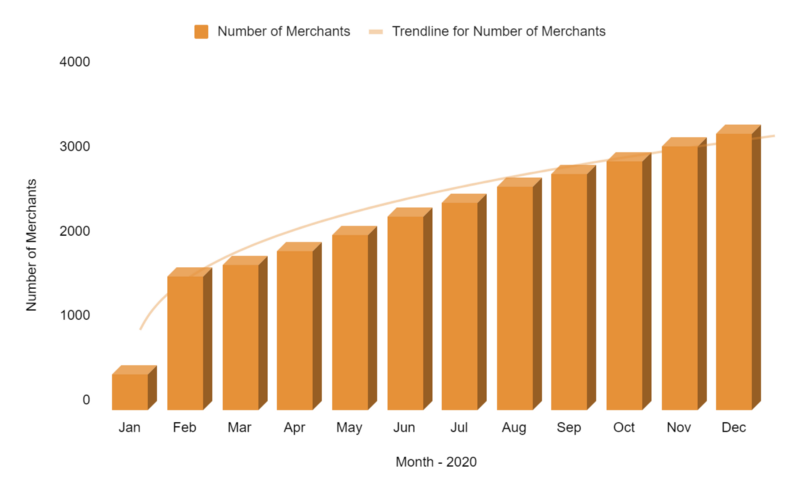 Similar trend continues when we look at the plugin installs which saw an average monthly growth rate of 6.56%.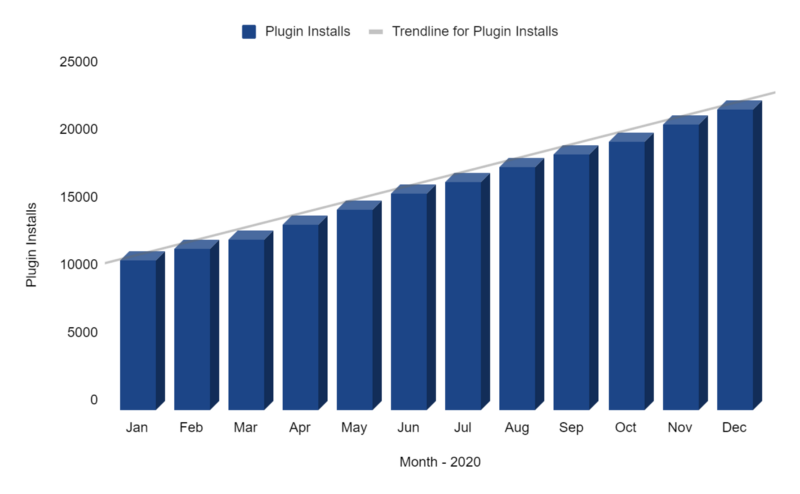 Let's have a look at the key monthly highlights within the product and marketing domain.
January
Bitcoin Marketing Guide [Reddit]: Marketed as the "front page of the internet", this channel is very active amongst tech-savvy users, especially cryptocurrency.
This is the first part of the 2 part 'Bitcoin Marketing Guide' series covering the nuances of marketing on Reddit.
We created a comprehensive marketing guide to help our merchants market their business on this social channel so they can reach a wider audience.
You can have a look at the marketing guide [Reddit] here.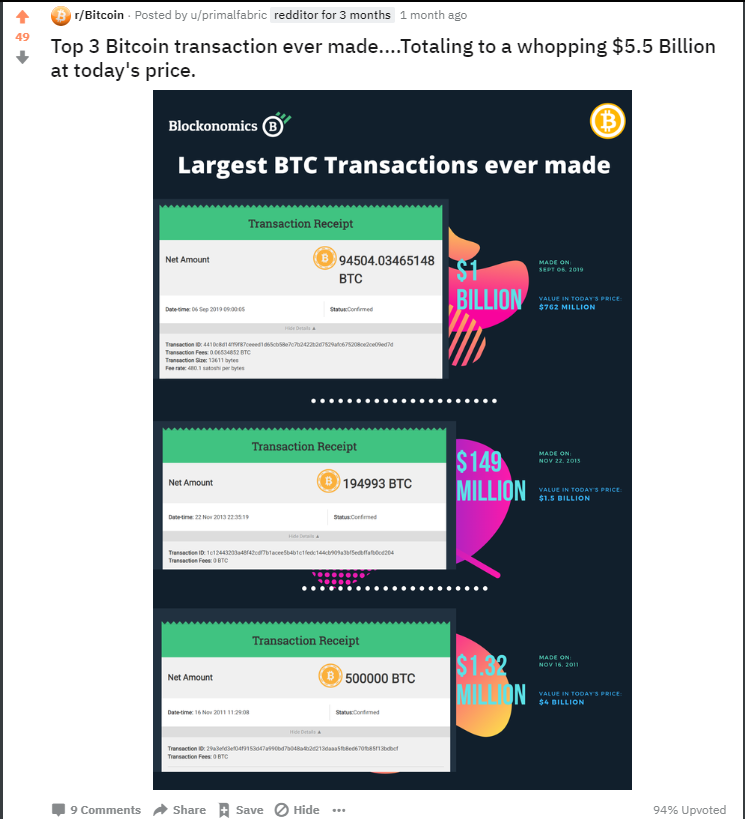 ---
February
Bitcoin Marketing Guide [Content]: Content plays a big part in your digital marketing initiatives. It is one of the most effective strategies you can employ that will get you long term benefits.
Content is a very broad-ranging category that encompasses within it a host of different types.
This is the second part of the 2 part 'Bitcoin Marketing Guide' series covering the basics and intricacies of content marketing
You can refer to the bitcoin marketing guide [content] here.
WordCamp Prague: Blockonomics co-sponsored and attended WordCamp Prague 2020 which was held on 29th of February. The aim was to interact with WordPress community and meet people who might be interested in learning more about the possibilities for accepting bitcoin in their e-commerce stores.
The conference was held in Czech, Prague, at the Cubex center which is a very new and modern building, giving a suitable environment for a tech gathering. Around 500 people gathered up to hear and learn more about the possibilities of WordPress, to meet and network with other people using the platform and to see what the sponsors had to offer.
Bitcoin Payment Link: February saw the development of a new feature known as the Bitcoin Payment Links.
It's a simple URL that can be shared with anyone and anywhere online just like a regular URL.

Upon clicking these customized payment links open the payment page where the bitcoin address/QR code is displayed (along with other details of the payment) which the users can use to make the payment.
A simple yet powerful addition to Blockonomics' product portfolio, payments links have formed a base for multiple integration releases across variuos platforms all through the rest of the year.
Check out how to create a bitcoin payment link.
---
April
E-commerce Merchant Survey: With the advent of the global pandemic we conducted a survey where over 100 website owners provided their experience of using Blockonomics to accept Bitcoin payments during the COVID-19 pandemic.
Thanks to our amazing community, we were able to put together an interesting set of data to better understand the effect of Bitcoin in e-commerce payments, as well as how the crisis has affected businesses worldwide.
Key finds:
Web Hosting, Cannabis, Gaming industry up during COVID
Digital Products: 25% saw no change in revenue, while the remaining 75% saw decreases.
See the full survey analysis here.
Merchant Interview — Martins Fidelis: Blockonomics sits with Martins Fidelis, CEO and Founder of Qataloog.
His company works to supply African universities with good access to books, especially from the US. During the conversation, we discussed many fascinating topics, including how Bitcoin helps with foreign exchange issues, how it can be a challenge shipping good books to Africa, and all kinds of other topics!
If you're interested in the fast-growing African startup scene, take a look at the full interview. you won't be disappointed:
Transaction Fee Score: A new feature added to the existing 'Wallet Watcher', Transaction [TxFee] Score is basically a score given to your bitcoin wallet. It analyses your bitcoin wallet and scores it based on how well it is optimized.
TxFee Score can help you save up to 38% on bitcoin transaction fees.
The score is based on two parameters:
Structure
Fragmentation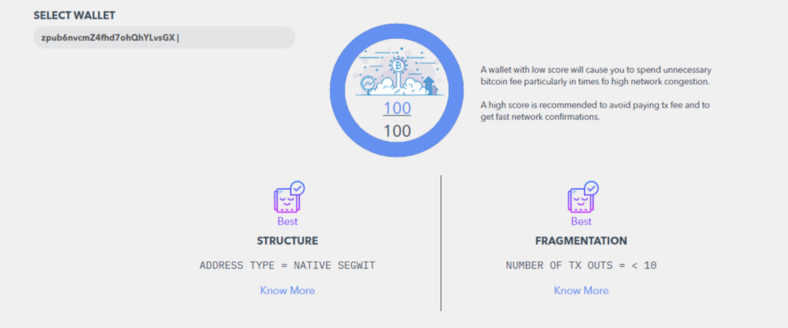 ---
May
BCH Payments support [WHMCS+API]: Blockonomics enables support for Bitcoin Cash [BCH] payments at two places:
API — Our payments API will work similarly with BCH. You can generate BCH address and receive payment callbacks. This way you can receive bitcoin cash on any custom website.
WHMCS — Our WHMCS plugin now supports BCH [beta release on github]
Download the plugin from here
Detailed Installation Instructions are available here
Accept Bitcoin Payment on Wix and SquareSpace: Wix is a popular website builder that comes with 100's of customizable themes that you can use to create your personalized e-commerce store.
While, Squarespace has made quite a name for itself in the website building space, with pre-built templates and easy drag-and-drop options, it offers customers an easy and quick solution to build professional looking websites.
Using Bitcoin Payment Links (URLs) merchants can now accept bitcoin payments on Wix and Squarespace.
A detailed guide on how to accept bitcoin payments on Wix can be found here
A detailed guide on how to accept bitcoin payments on Squarespace can be found here
---
June
Sell Digital Goods for Bitcoin: Using Payment Links merchants can now easily accept bitcoin payments for their digital products and services.
---
July
A Look into the Work Culture of a Startup with no Office: An insider look at the remote work culture of Blockonomics.
---
August
Payment Button/Link Automation: An automation feature that allows merchants to create payment button/links programmatically and use them seamlessly into a number of business workflows
Refer below for complete API details: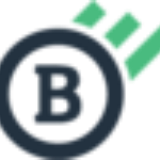 Accept Bitcoin on Shopify: Shopify is one of the largest eCommerce platforms on the internet. Blockonomics introduces bitcoin payment support for Shopify merchants.
---
September
Buy Bitcoin [India, USA, Europe]: A guide on how to buy bitcoin in India, USA, and Europe quick and easy.
Bitcoin Market Analysis [2020–2017]: We conducted an analysis of our merchant data to explore how the market has evolved in the past years [2017–2020], leading to some interesting finds.
Key Finds:
Web Hosting, Pharma/Health, and Cannabis take almost 75% of the entire bitcoin merchant ecosystem in 2020.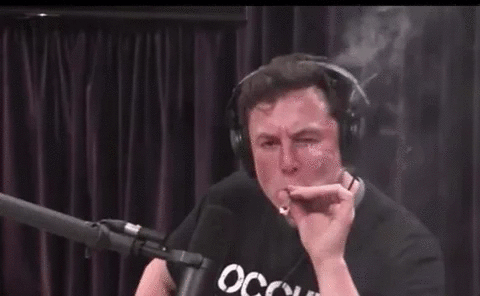 Mining is the one and only industry that sees a drop in adoption.
The 3 industries that saw the highest growth rate in the year 2020 compared to 2019 were Cannabis, Vaping, and VPN.
Industries such as Cannabis, Pharma/Health, Vaping have seen a rise in adoption since 2017, and the trend is only going up.
Accept BCH on WordPress: WordPress/Woocommerce is one of the largest eCommerce platforms on the internet. Blockonomics announces support for Bitcoin Cash allowing merchants to accept BCH payments on WordPress.
---
October
Merchant Interview —Saturn VPN: We sit with one of our merchants, Lucas Trow, co-founders of Saturn VPN, one of the top VPNs on the internet.
In addition to offering a high quality and easy to use VPN, we got to talk to Lucas about many topics including internet security, the story of Saturn VPN and the adoption of Bitcoin.
Check out the interview here.
Blockonomics joins Bitcoin Black Friday: One of a kind shopping event, Black Friday is a much-awaited yearly event for shoppers across USA.
This year, Blockonomics partnered with Bitcoin Magazine for its Bitcoin Black Friday event that features crazy bargains from numerous online stores.
---
November
Merchant Interview — Toridion: Quantum Computing, AI, and Bitcoin, Blockonomics sits with Scot Forshaw, Co-Founder and Lead Developer at Toridion, where they are working hard to advance Quantum Computing, AI, and apply it to everyday things include Forex/Crypto Exchanges.
---
December
How to earn bitcoin [Guide]: A common question amongst a lot of people these days is: 'How to get bitcoin?'
A look at some of the ways you can earn bitcoin without having to trade fiat for it.
Quick recap:
E-commerce
Affiliate Programs
Content Creation
Job
Video Gaming
Merchant Interview — Patek: We had the opportunity to sit with Patek, a well-known bitcoin artist/crypto artist who is creating a series of artworks based around the stock-to-flow chart that's been making the rounds in the bitcoin community.
We had a very enjoyable conversation where we touched on many fascinating subjects including the bitcoin community, how to get new bitcoiners on board, getting moon rocks for the paintings, and much more. Enjoy the full interview:
---
Closing Remarks
As we begin 2021, Blockonomics aims to expand its portfolio of products and features to better serve the bitcoin and cryptocurrency community.
And as always putting our customers and merchants first and getting inspired by their wonderful journey.
Goodbye 2020!