Top 10 Tools and Resources for Crypto Research [2021]
With new projects and developments happening every day and more than 4000+ cryptocurrencies it can be a daunting task to learn or keep…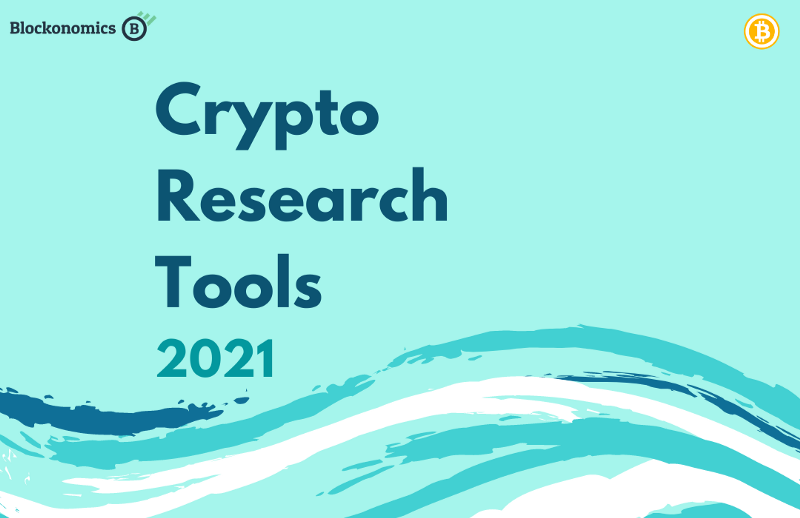 With new projects and developments happening every day and more than 4000+ cryptocurrencies it can be a daunting task to learn or keep track of the latest happening in the crypto ecosystem.
Thankfully there are numerous tools available that can provide users with all the necessary information needed. From market insights to trading charts, there is a plethora of insightful data that can prove to be instrumental in making informed decisions and stay up to date with the latest happenings.
Whether someone is a trader, an investor or simply an enthusiast these tools can help anyone better understand the exciting and intriguing world of cryptocurrency.
CoinMarketCap
One of the most popular names in the crypto space, CoinMarketCap provides the aggregated list of all the traded cryptocurrencies in the market along with their market data, such as price, market cap, supply, volume, as well as individual pages for each currency which include information including but not limited to price chart, markets, historical data.
The website also features lists of crypto exchanges and NFT markets.
CoinMarketCap has been one of the most referenced websites for crypto assets and the go-to place for crypto market information.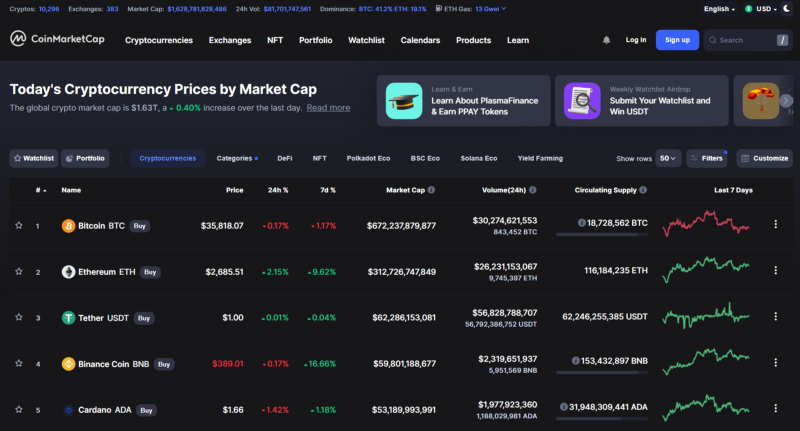 CoinGecko
CoinGecko is the world's largest cryptocurrency data aggregator with over 6000+ crypto assets and over 400+ crypto exchanges listed on its platform.
CoinGecko believes that market capitalization is not an ultimate measure of a cryptocurrency's worth as it can be manipulated.
Instead, they provide in-depth analysis of each coin which includes information such as the project's code progress, open-source code development, community growth, and other major events that impact its value.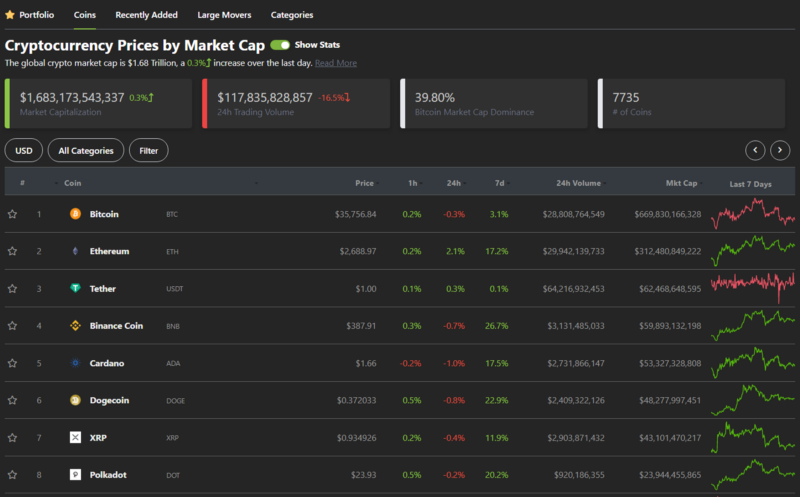 Messari
Messari is an online database of crypto assets that provides users with robust information on pricing, analytics, data insights, and other market intelligence that users understand the landscape of crypto assets.
Information on Messari is not limited to price, volume, market cap, % growth but goes further by introducing new metrics with the aim of creating an industry standard.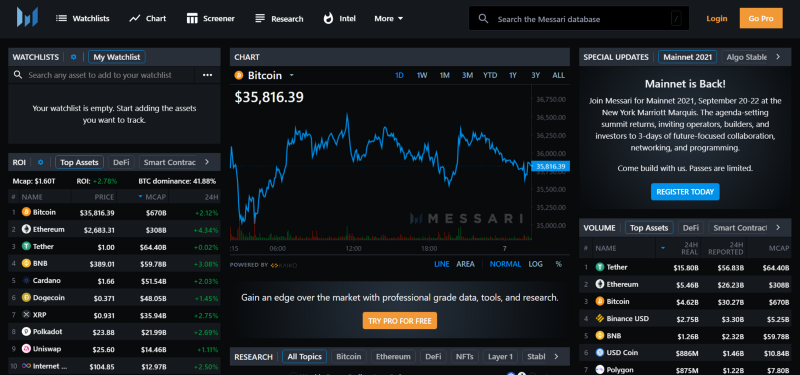 GlassNode

GlassNode is a blockchain platform that provides data analytics and market intelligence by generating on-chain metrics and tools for stakeholders.
It houses one of the most comprehensive charts related to on-chain data for almost every cryptocurrency.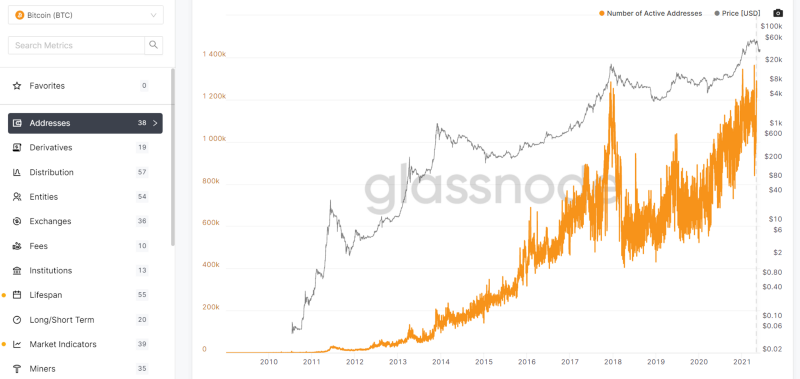 Coin Dance
Coin Dance is a community-driven platform that provides users with bitcoin-related data including statistics, node information, volume, blocks, and even includes a legality map showing where bitcoin is legal and where it's not.
Coin Dance's mission is to "Empower the Community and Grow the Ecosystem".
What's interesting about this platform is that it contains geographical data of the bitcoin use, something not very common in many market data platforms.
Unlike other platforms, this one is focused only on Bitcoin and not on any other cryptocurrency.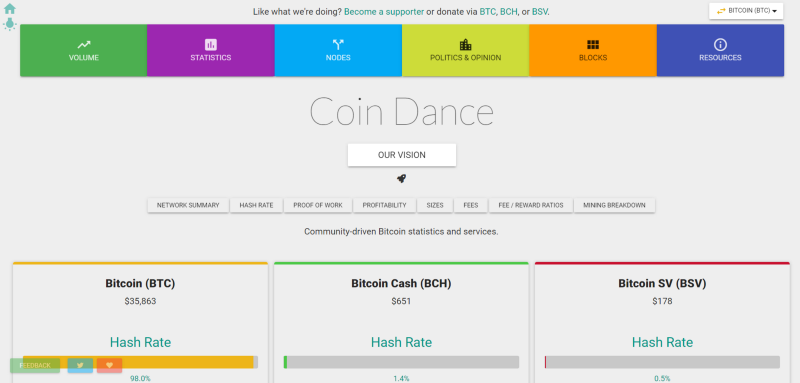 Lunar Crush
Lunar Crush is a unique platform that provides social insights of over 2000+ coins. Using artificial intelligence and machine learning the platform aggregates data from dozens of social sources and creates valuable insights on how a cryptocurrency is truly performing and what is the market sentiment surrounding it.
It has introduced its own proprietary metric called Galaxy Score and Alt Rank that measures a coin's performance based on a variety of factors such as social sentiment, volume, price, social impact.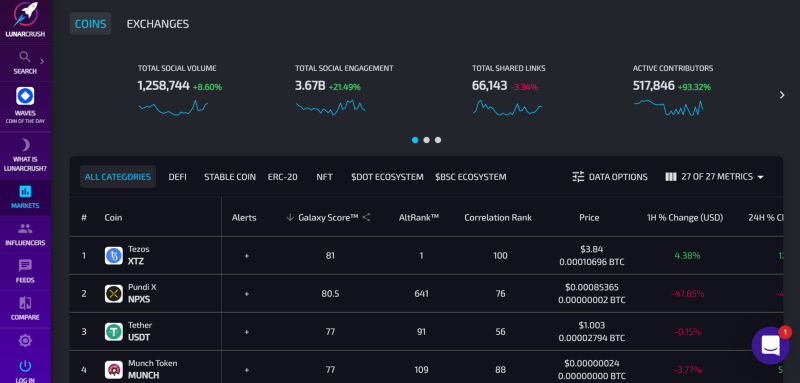 Coin Market Cal
CoinMarketCal is the leading crypto-economic calendar featuring all the latest, upcoming, and past events in the crypto ecosystem.
From airdrops, ICOs, mainnet launches, wallet upgrades, blockchain summits almost every event is logged on this platform. It is a great tool for investors, traders, enthusiasts to keep track of all the major events happening in the crypto world.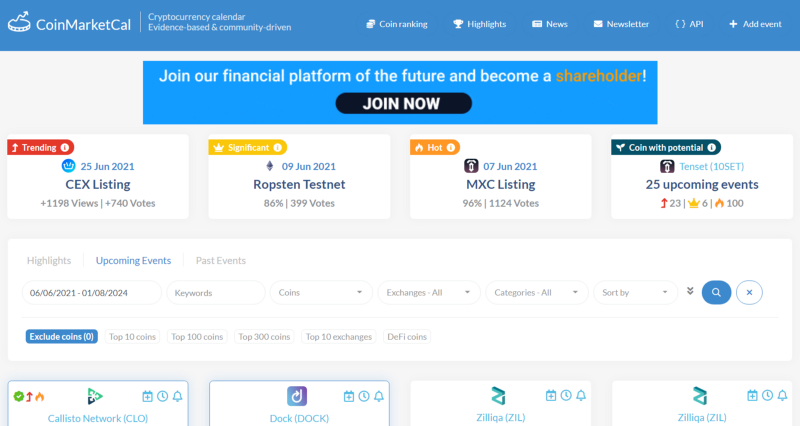 Trading View
Trading View is a platform that provides some of the most comprehensive crypto charts in the industry, making for a great tool for traders.
The platform comes with hundreds of pre-built studies, 50+ intelligent drawing tools, and a set of tools for in-depth market analysis, covering the most popular trading concepts.
It also features a financial analytics tool that provides data on all major stock exchanges including information such as financial statement valuation analysis and historical data.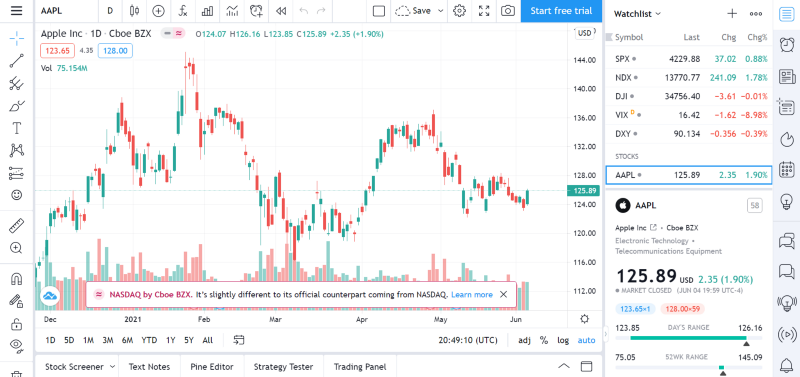 ByBt
ByBt is a cryptocurrency futures trading & information platform, where users can find information about bitcoin liquidations, bitcoin open interest, Grayscale bitcoin trust, bitcoin longs vs shorts ratio, and actively compare funding rates for crypto futures.
Above all the quantities are shown as per their respective contract value.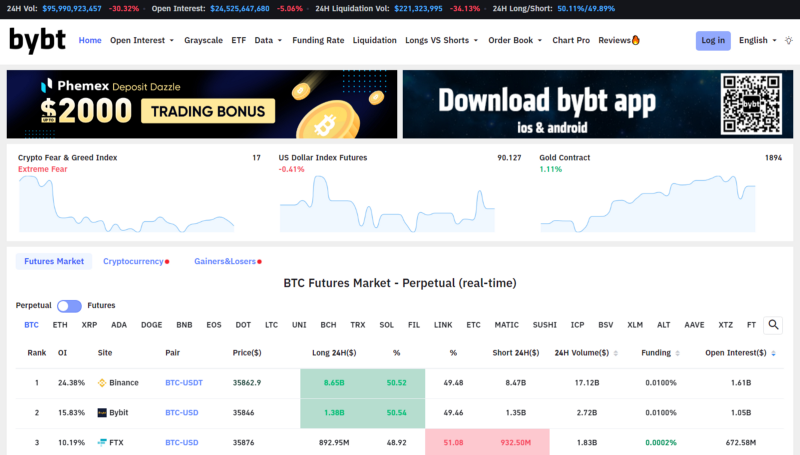 Multi Coin Charts
Multi Coin Charts provides a single screen view of multiple crypto markets. It is great for anyone looking to compare markets and the performance of coins without having to switch between screens.
Users have the option to choose from multiple forex and crypto exchanges.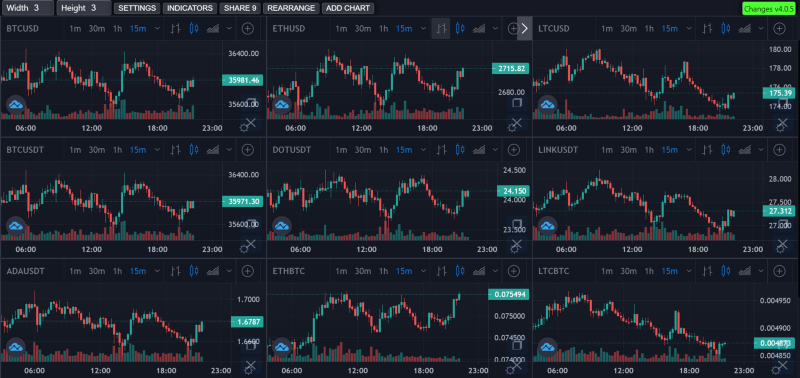 ---
Additional Resources
Crypto Maniaks
A crypto educational resource, Crypto Maniaks is a research and education platform that aims to educate users about crypto in a simplistic yet entertaining way.
Have a look at their Blockchain Guide for a simple yet detailed explanation of blockchain.
Truely
A Review and product ranking site, Truely, is not exactly a standalone crypto resource platform but it does have some good research and reviews of some of the top bitcoin and crypto platforms.
Check out their latest Bitcoin facts and trends.
---