How to Sell Videos for Bitcoin
Videos are the hottest item on the internet right now. Video hosting sites like YouTube bring in huge amounts of traffic, and companies…
Videos are the hottest item on the internet right now. Video hosting sites like YouTube bring in huge amounts of traffic, and companies are using videos to advertise on social media more than ever before. This creates a huge opportunity for people to sell their videos online, with videos like:
Tutorials
News
Unboxing
Freelance Video Contracts
Product Demos
Courses
But how can you sell these videos?
Getting Started
First, you'll need to make a video. This needs to be something people want, and it's better to go for quality over quantity. Or perhaps, you want to sell your video-making skills as a freelancer. If that's the case you'll need to get your name out there.
If you're new to video making, you'll have to find a good editing software. There's a lot of free ones out there including iMovie (if you have a Mac). However, if you want to go pro (pun intended), you might want to think about investing in something like Adobe Premier Pro.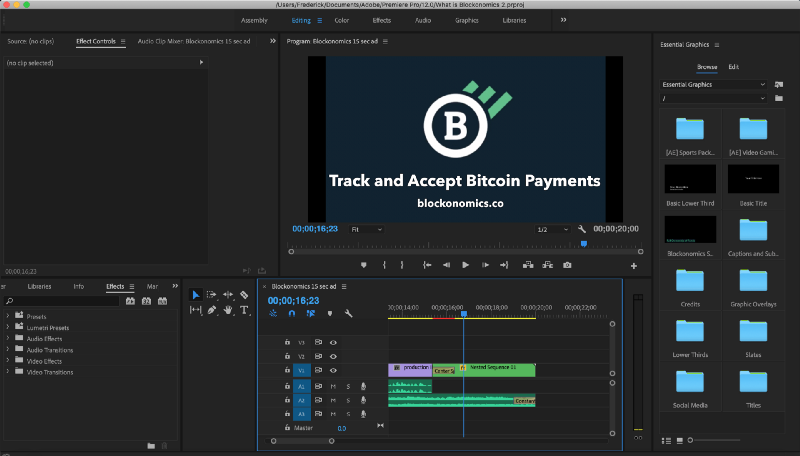 Finding a platform
After you've spent your blood sweat and tears into creating a video, you'll need to find a place to host the video file. Google Drive, Dropbox, and Box are some big players, and they're free and easy to use. But honestly, and file hosting site that allows you to share a file with the link can work.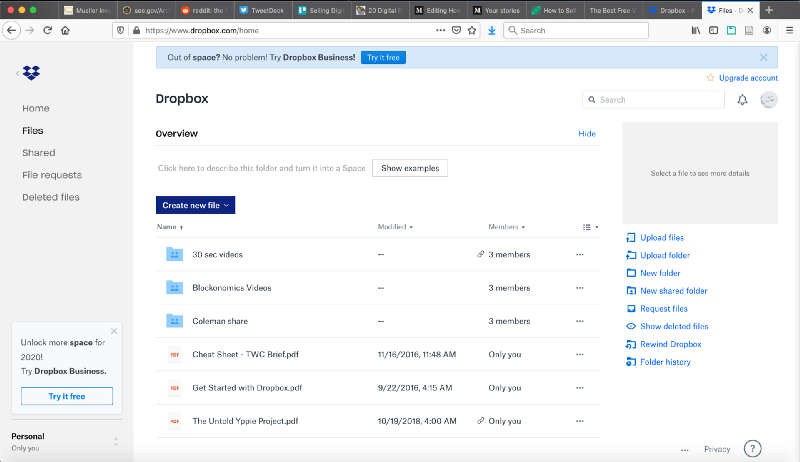 The sharing via link is the important part, you'll want to send that link to people when they buy their video so they can download and enjoy it!
Setting up the Payment
Since you want to get paid for your expert work, you need to set up a payment gateway. Blockonomics offers the easiest way to get paid in Bitcoin. Simply follow the instructions here to create a URL or button that people can click to pay you Bitcoin and receive an automatic email with the link to your video.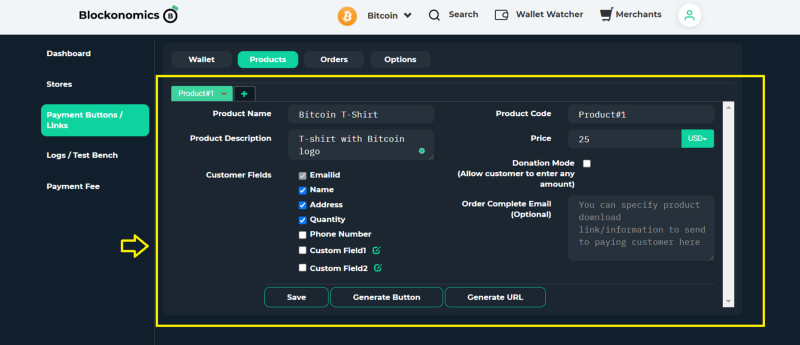 Selling the Video
Now you'll want to sell the video. Put the button or URL on your website, or email the URL to your employer for the freelance project, or share it via Facebook or Twitter. Just make sure you do a good job promoting it so you can get paid in that lucrative Bitcoin.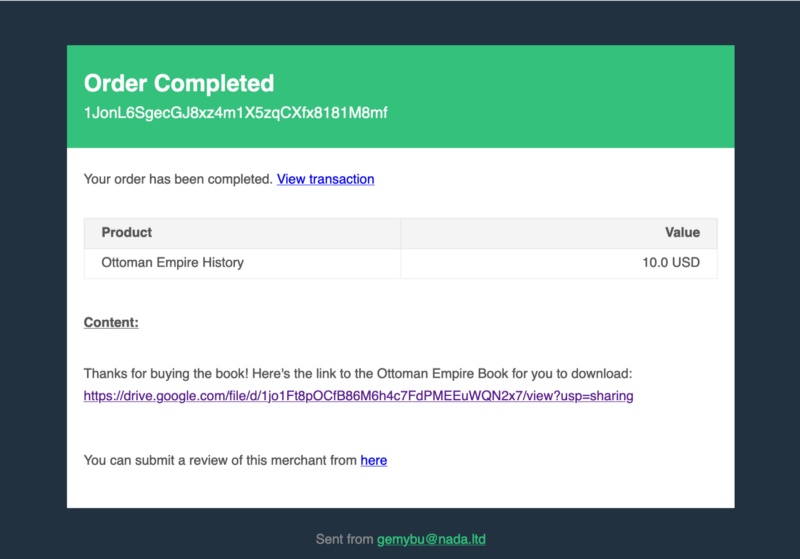 With this setup, you can sell your cool videos to viewers who will want more of your content. In no time you'll be rolling in Bitcoin if you follow these steps to sell your videos online.