The Shipibo Market: A Case Study on Accepting Bitcoin
Jess runs The Shipibo Market, which sells indigenous art and alternative medicines from the Shipibo people in Peru. However, she…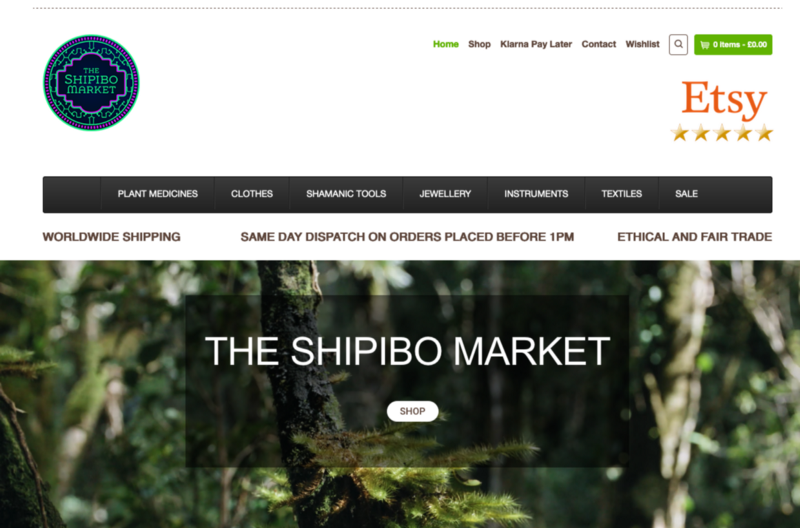 Jess runs The Shipibo Market, which sells indigenous art and alternative medicines from the Shipibo people in Peru. However, she repeatedly ran into problems with payment processors such as PayPal and Stripe dropping her store. Blockonomics allowed her to easily set up a payment processor that gives her anonymity and security.
Background
Jess is based in the UK, and works with groups connected with the Shipibo people of Peru to sell fair trade indigenous art, as well as alternative medicines. She runs The Shipibo Market, an online ecommerce store that sells this mix of goods from the Shipibo people. The store ships all around the world.
The Challenge
Jess was getting unfairly banned from payment processors, like PayPal, who disagreed with the alternative medicines she sold. They ignored that it's perfectly legal, and that a large portion of her store is indigenous arts and jewelry. This happened several times which put her store in jeopardy. She needed a payment solution that would not de-platform her. She also needed a payment processor that would allow her to easily conduct transactions from around the world, without having to worry about currency exchanges and fees. Bitcoin would allow her to do that.
The Solution
She decided to use Blockonomics. Blockonomics is company that specializes in Bitcoin payment processors for ecommerce. Founded in 2015, it has a growing market share and strives to improve its features and offer the best customer service, while giving more power to small business owners. It also offers one of the best transaction trackers, and wallet watching features.
Blockonomics was her choice because it offers an easy to install and use Bitcoin payment solution, with no KYC requirements and process payments direct to wallet. She had peace of mind because Blockonomics also does not discriminate against legal shops, and does not de-platform users of the payment processor. Therefore, she has the security of knowing the Blockonomics payment processor will stay online on her store, she won't have to worry about scrambling to find an alternative. Bitcoin also allowed her to conduct transactions across the world easily, by passing banks and high fees from currency conversion.
The Results
Jess saw business pick up soon after using the Blockonomics plugin. She didn't have to worry about having her shop or payments being de-platformed, ensuring she stayed operating during a busy time of year. By accepting Bitcoin, Jess was able to increase the average order size by almost 12%. The number of orders she typically receives also increased by 27%, resulting in a sizeable growth in sales. Blockonomics helped her to continue to run her shop without having to worry about payment processors in the future.