Best Practices For Integrating Bitcoin Payment Gateway For eCommerce Companies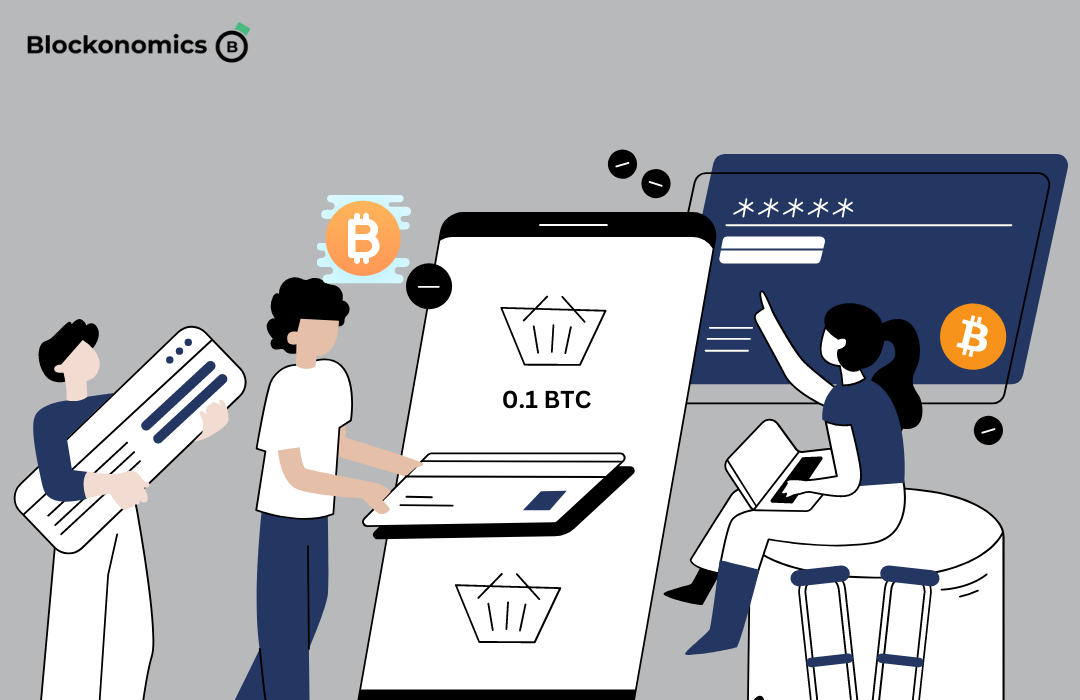 As the world becomes increasingly digital, eCommerce companies must keep up with the latest payment technologies to remain competitive. Bitcoin is one such technology that has gained traction in recent years, with its decentralized and secure nature offering an alternative to traditional payment methods. Integrating a Bitcoin payment gateway into an eCommerce website can provide customers with an alternate payment method that is convenient and secure.
However, integrating a bitcoin payment gateway requires careful consideration of a variety of factors, including security, transaction fees, and compliance with regulatory requirements. eCommerce companies must also ensure that the integration process is seamless and user-friendly.
By following some of the best practices of integrating bitcoin payment gateway, eCommerce companies can effectively leverage bitcoin as a payment option for their customers, while also mitigating potential risks and ensuring a positive user experience.
Choose The Right Bitcoin Payment Gateway
The first step in integrating a bitcoin payment gateway for your eCommerce business is to choose a reliable and trusted provider. Thanks to the growing popularity of Bitcoin, there are several options for merchants to choose from, each with its own unique features and capabilities.
As an eCommerce merchant, it is pivotal to choose the right payment gateway for your business and when it comes to choosing a top-notch bitcoin payment plugin there are a few functionalities that you must look for:
Complete control of the funds that you receive
No KYC/AML requirements (if you want privacy and anonymity)
Low Fees
Easy integration to your website (the less technical — the better)
Secure and Safeguarded transaction
Excellent customer support (In-case you run into trouble!)
Regulatory Compliance
For the time being, cryptocurrency and bitcoin are in a legal grey. Each country has its own set of rules or oftentimes no rules at all. While some countries are quite accepting of cryptocurrencies, others are not so open to them going as far as banning them.
To run a legitimate business in a particular country requires compliance with the local regulations of that region.
It is important for businesses to make sure that such rules and regulations are followed and that the payment processor they choose to integrate is compliant with such regulations as well.
Clear Instructions For Customers
There is no denying that bitcoin is a new form of currency and while its use is growing, it is uncharted territory for a lot of users.
Paying with bitcoin might be new to a lot of your customers and providing clear and concise instructions on how to make Bitcoin payments would go a long way in helping customers make proper payments with Bitcoin.
You can provide information on how to:
Create a bitcoin wallet,
Fund the wallet,
Pay with bitcoin,
Track bitcoin transactions
Test The Integration
Before launching your bitcoin payment gateway, it is important to thoroughly test the integration to ensure that it is working correctly. This involves testing different scenarios, such as successful, pending, and failed transactions, plus ensuring that customer information is being handled securely.
A good payment gateway will give you the option to test your integration and make sure that everything is set up properly.
Offer Incentives For Using Bitcoin
To encourage customers to use bitcoin as a payment option, you can offer various incentives. This can help to increase customer adoption of bitcoin and provide an additional revenue stream for your eCommerce business.
You can provide incentives in the form of discounts, coupons, giveaways, merchandise, gifts, etc. You can be as creative as you like here and use this opportunity to increase bitcoin payments and also your sales.
Monitor Transactions For Fraud
As with any payment method, there is always a risk of fraud. Thankfully, bitcoin payments are far more advanced when compared to traditional fiat payments and transactions are inherently secure.
Once a transaction is confirmed using bitcoin, it cannot be reversed and tampered with, significantly reducing the number of frauds.
But despite the heightened level of security that bitcoin provides, there might still be fraud attempts made by users. Thus, it is important to monitor transactions for suspicious activity and take appropriate action if any fraudulent activity is detected.
This involves implementing fraud detection tools and regularly reviewing transaction logs for unusual patterns or activity.
Customer Support
Good customer support is pivotal to the success of any business, be it eCommerce or otherwise. Customers will always have queries and concerns when using your store and it is important to provide quick and prompt resolutions to these queries for a positive customer experience.
This includes providing a dedicated support team that can assist with bitcoin-related queries, as well as providing detailed documentation and tutorials to help customers navigate the process of using your store and bitcoin payments.
Communicate The Benefits Of Bitcoin
In addition to providing clear instructions for using bitcoin, it is important to communicate the benefits of using bitcoin to your customers. This can help to increase the adoption of bitcoin and provide a competitive advantage for your eCommerce business.
Crypto payments offer several benefits over traditional payment methods, such as:
Decentralized payments
Quick Settlements
No chargebacks
Low fees
International acceptance
Safe & secure
Consider Integrating Additional Payment Methods
Offering multiple payment options will allow you to access a much bigger market than what you will get if you stick with just one payment method.
You should offer your customers a range of choices including fiat payments to make sure you cater to every type of customer and not just one. To accomplish this you might have to integrate with additional payment gateways that support your desired payment type.
While this increases the setup and management overhead for your store as you now manage multiple payment options, it can also translate into increased revenue for your eCommerce store.
Display Bitcoin Option Prominently
To encourage customers to use bitcoin as a payment option and also let them know that bitcoin is accepted in your store, it is important to display the bitcoin option prominently on your eCommerce website.
One of the most common methods that many websites in this space use, is adding a "bitcoin accepted here" logo at the footer of the website to let potential customers know that the website is bitcoin-friendly.

Educate Your Staff
Integrating a bitcoin payment gateway for your eCommerce business may require some additional training for your staff.
It is important to educate your staff on how bitcoin transactions work, how to troubleshoot any issues that may arise, and how to handle customer inquiries related to bitcoin payments.
Conclusion
As an eCommerce company, integrating a bitcoin payment gateway offers multiple benefits to your business but it is also true that bitcoin is a relatively new currency and operates differently from traditional payment methods.
If eCommerce companies follow some of the best practices for integrating this type of payment method in their store they can successfully tap into a new market and increase their revenue.
---