Blockonomics recently visited Singapore for its annual company retreat with teammates flying in from 5 different continents. We spent the week exploring the country, attending the Crypto Expo 2023, conducting team-building activities, and strategizing future developments within the company.
We kicked off our trip with a visit to the Crypto Expo 2023, which was held at Marina Bay Sands. A leading crypto event in Asia that brings together entrepreneurs, enthusiasts, investors, projects, and industry insiders under one roof to exchange ideas and connect. The expo was a great opportunity for us to learn about the latest trends in the cryptocurrency industry and to network with other businesses in the space.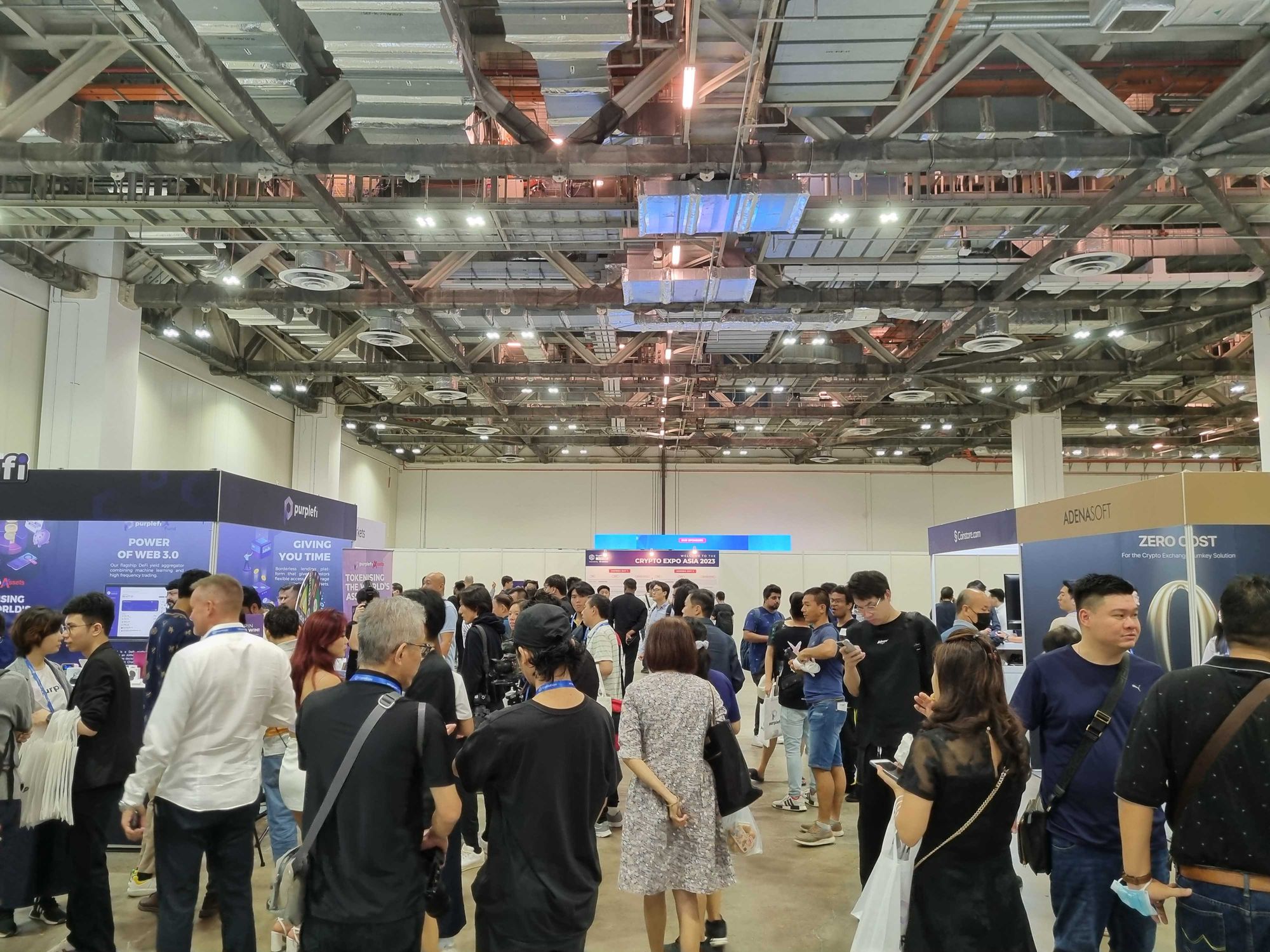 After the expo, we spent the rest of the week building an action-packed plan for the future while creating opportunities to connect with each other. With the whole team under one roof created a perfect occasion for us to discuss the various avenues of the business and create a synergy between the different departments of the company. Plans for product development, marketing, and customer service were floated around the table along with potential improvements to the existing services.
We also took some time to conduct team-building activities which spanned across various locations in Singapore. From scavenger hunt at the Botanical Gardens to solving puzzles at the beach, we spent our time building camaraderie and teamwork among ourselves. In addition, we indulged in role-playing games, improv theater, and photography workshops.
The meetup was concluded with a grand lunch at the historical boat quay where the entire team said their final goodbyes and toasted to a successful meetup.
We here at Blockonomics are committed to providing its users with the best possible cryptocurrency experience and making payments as seamless as possible. Standing at the forefront of technology, we constantly strive for innovation and providing new features. We are also committed to educating our users about Bitcoin and cryptocurrency and aim to provide a variety of educational resources, including blog posts, articles, and videos created especially for the crypto audience.
We are excited to continue to grow the company and to make a positive impact on the cryptocurrency industry. The entire team is confident that the future is bright for Blockonomics and for the cryptocurrency industry as a whole. The meetup was a wonderful opportunity for the team to bond and Singapore proved to be the perfect location for it.
---