We at Blockonomics have always strived to give our merchants the best possible service and there really is no better way than to ask our merchants how we are doing and most importantly how we can improve.
Let's take a look at some of the key merchant stats to gauge how we as a company and our products are performing.
Here are some of the key stats as of May 2023…
Web Hosting takes the #1 spot [3 years in a row]...
Blockonomics to proud to cater to merchants from varied industries and spaces. But the one that takes the lead with most merchants is Web Hosting, taking a 25% share of the total Blockonomics merchant space. Interestingly, hosting services have held this spot for 3 years in a row now.
A close second this time was IPTV with almost 18% share, followed by marketing and Gaming companies with about 7% share each.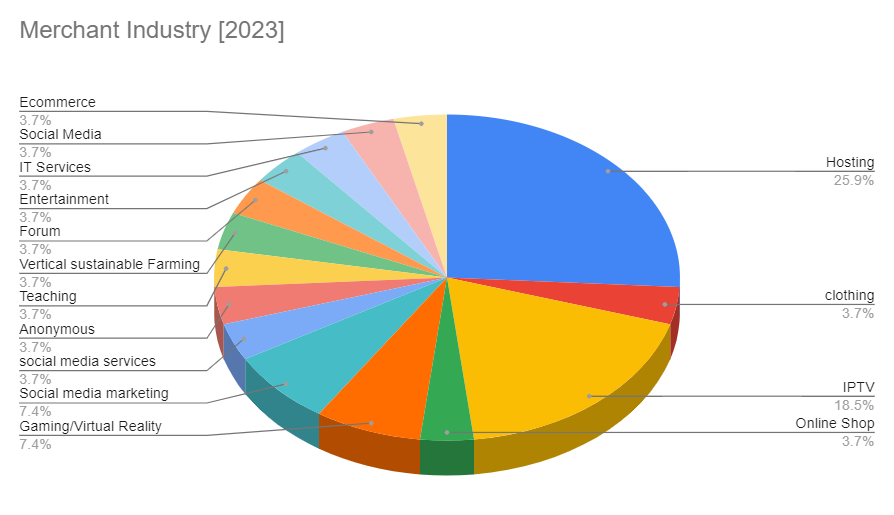 Altcoins are missed...
Well, nothing is perfect and we here at Blockonomics understand that we still have a long way to go in our journey to be your best Bitcoin payment gateway. The one product/feature missing from our service is Altcoin support, which took the top spot with an overwhelming majority of 60% of merchants requesting this feature.
The second feature that 15% of our merchants want is Sales Analytics, followed by conversion to fiat with 7%.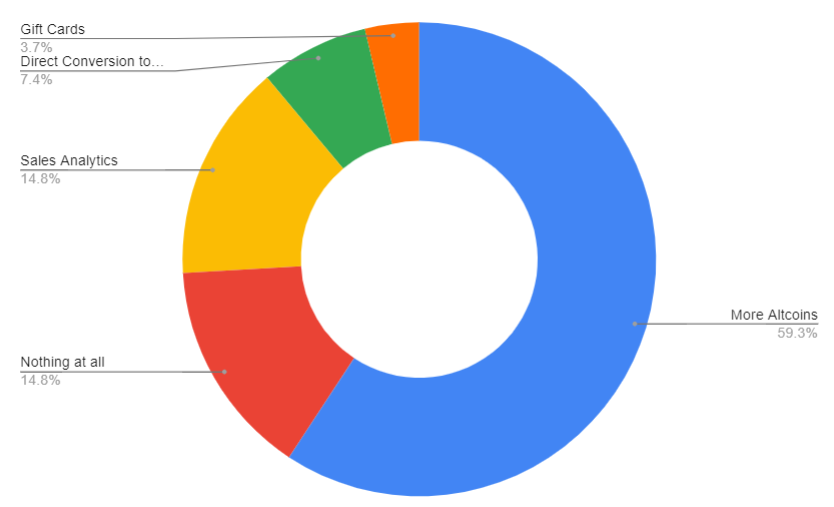 It's all about the Community...
Our recently launched Community platform is a dedicated space designed specifically for our merchants to interact, engage, and participate with each other and also get company updates and support.
About 50% of merchants have said that they enjoy using our platform for Contests/giveaways and about 40% using them for Product Updates.
We have enjoyed interacting with our merchants and giving them a space to voice their opinions.

Privacy is the key...
Privacy and Anonymity are the key features of bitcoin and blockchain technology and we have made sure that our merchants enjoy the same benefits with our product.  
So, it's no surprise that No KYC is one of our top features with over 50% of merchants choosing this as their #1 reason to use Blockonomics.
A close second with 35% is Easy Integration.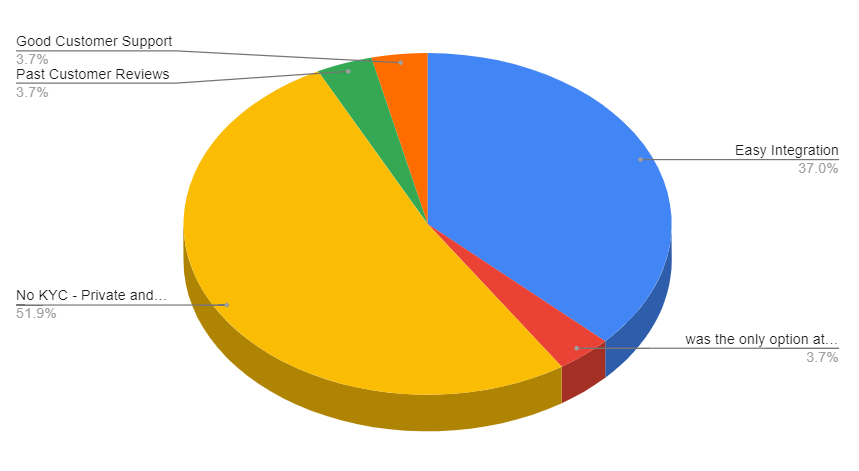 ---
Disclaimer: The data compiled is extrapolated from the survey conducted by Blockonomics comprising 100 of its merchants.