Why Remote Workers Should Use Bitcoin Invoice?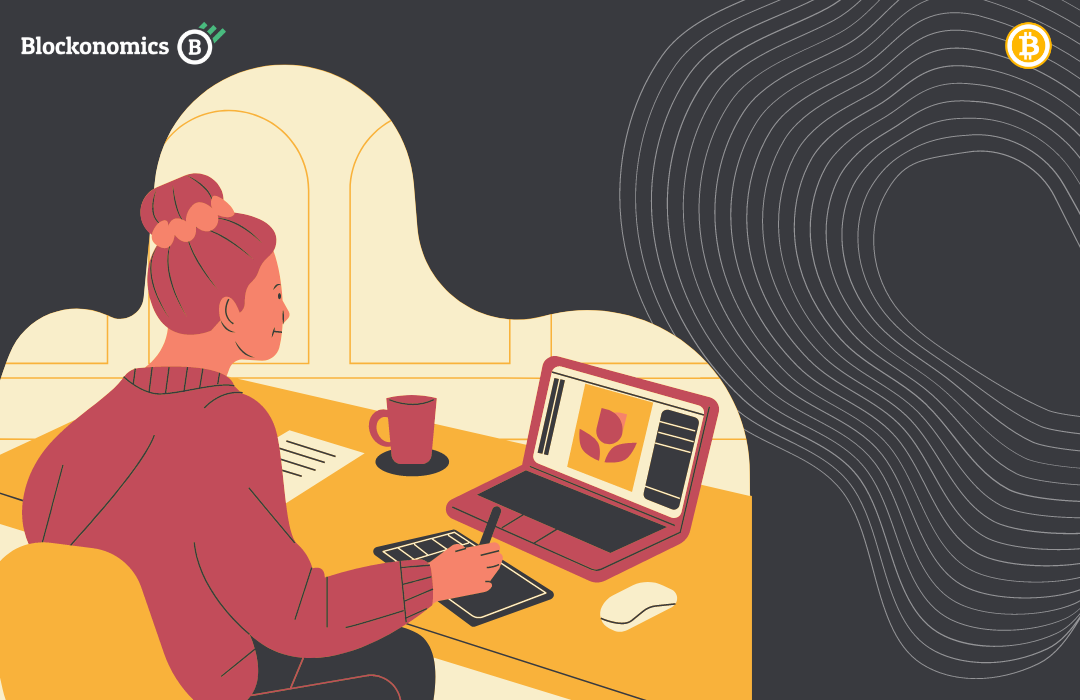 The use of Bitcoin as a payment method for remote workers is becoming increasingly popular, due to its many benefits. Remote workers, who are independent contractors or freelancers who work from anywhere in the world, can greatly benefit from accepting Bitcoin invoices.
If you are one of the remote workers who is accepting bitcoin payments chances are that you simply share the bitcoin address and the amount to be paid. While this method is commonly used during bitcoin transactions due to its simplicity, it is not the best and the most recommended method. There are some inherent flaws with this method, which can sometimes cause you to even lose your money.
No Price Guarantee: When you simply share the bitcoin address and amount, the conversion rate is at the discretion of your client, and there is a chance you might get paid less than what is owed to you.
No Proof: As a professional, you might need proof of payments that do not exist when you just share your bitcoin address.  The only thing you will have is the blockchain transaction.
Using a bitcoin invoice is much more advantageous, let's explore the reasons why remote workers should consider using Bitcoin invoices for their payments.
Dynamic Price Updates: Bitcoin invoices take care of the price volatility by updating the price of bitcoin in real-time thus updating the invoice with the latest amount you should be receiving.
Ensures that the proper amount is sent: This by far is the most important benefit of using bitcoin invoices. Bitcoin invoices mark themselves as paid only if the correct amount is sent to your bitcoin address, ensuring that you receive the exact money that is owed to you. This saves you the trouble of verifying the transaction manually.
Easy link sharing: Bitcoin invoices in most cases can be shared anywhere online using nothing else but a URL making it easy to share.
Anonymous: Bitcoin Invoices are anonymous, there is no need to send ID documentation to third-party services to avail this service. You might need to sign up for an account, but all you need for that is an email ID.
Secure and Private: Bitcoin invoices are secure and no private information is shared while using them.
Given the many advantages that bitcoin invoices offer, it is no surprise that the industry is full of choices for remote workers like you to easily create a bitcoin invoice. Some of the top choices include:
Blockonomics
A bitcoin payment gateway service, Blockonomics, offers a host of additional products including a bitcoin invoicing service, which is perhaps one of the easiest ways to create create a bitcoin invoice.
There is no need for sign-ups or any personal information, simply fill in the invoice details and a unique invoice link will be created for you. If you need a record of all your invoices, then would need to sign up for an account.
The invoices are P2P encrypted thus ensuring security and privacy.
BTCPay Server
Another crypto payment gateway, BTCPay Server, is known for its open-source, decentralized model.  
It allows you to make bitcoin invoices through its merchant portal, which means you would have to create an account to use this service.
Coingate
CoinGate is a Lithuanian-based fintech company founded in 2014. The payment gateway offers cryptocurrency payment processing services for businesses of any size.
They offer bitcoin invoicing service to registered users, additionally, it supports more than 70+ cryptocurrencies so you can choose to create an invoice in any crypto you desire.
Triple A
Although a new name in the crypto payment space, TripleA offers an easy and fast invoicing service to its users through a dedicated portal.
You will need to sign up for an account to create an invoice, but once you have one, the process is smooth and fast.
Conclusion
Bitcoin invoices offer several benefits for remote workers. With dynamic price updates, proper payments, security, and anonymity it is an ideal choice for remote workers looking to receive bitcoin payments. As the adoption of cryptocurrencies continues to grow, it is likely that more remote workers will start using Bitcoin invoices. Remote workers should consider using Bitcoin invoices to take advantage of the benefits it offers and stay ahead of the curve in the ever-evolving world of finance.
---