How to Accept Bitcoin Payments as a Business [2023]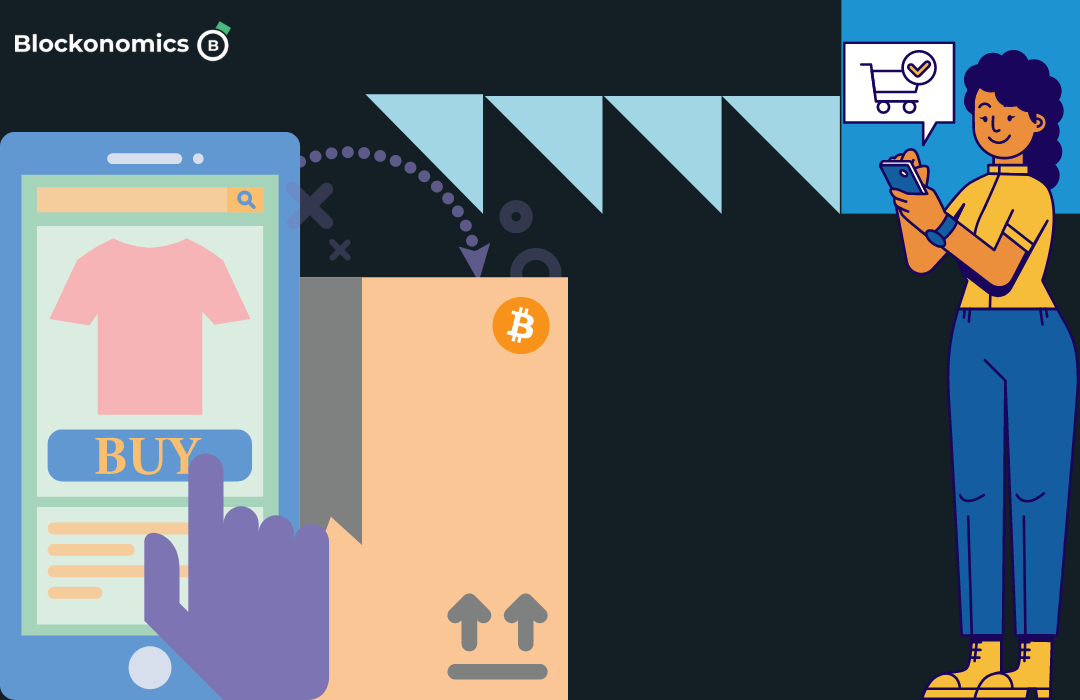 Regarded as the future of currency, bitcoin is slowly but surely making its way into the global economy. Each day almost $1 Million is spent on goods and services with bitcoin in the USA alone.
In the changing landscape of the world economy, businesses need all the tools at their disposal to stay competitive. With the growing popularity of web3 and the decentralized economy, businesses can gain a lot by opening up cryptocurrency.
And the good news is the process is fairly starting forward and simple. There are numerous solutions available in the market that allow you to accept bitcoin payments on your website and get you started in a matter of minutes.
Benefits of Accepting Bitcoin
Low Transaction Fee: Compared to traditional fiat payments, where you are expected to pay anything between 1.5% - 4% as a merchant, bitcoin transaction fees is considerably less, costing a few cents per transaction.
In addition, you would also be saving up on currency conversion fees and cross-border transaction fees.  
No chargebacks: Bitcoin uses blockchain technology with the transactions verified on the blockchain. These transactions are permanent and irreversible by nature.
Thus, as a business owner, you do not have to worry about chargebacks. There is no way to cancel or reverse a bitcoin transaction once it is confirmed.
Worldwide acceptance: Bitcoin truly is a global and borderless currency. With millions of users globally, bitcoin is accepted worldwide. As a business owner, you do not worry about foreign transaction fees, middlemen blocking transactions, and waiting days for transactions to settle.
Quick Settlements: Bitcoin transactions are settled every 10 minutes, on average a transaction with a decent fee will be confirmed within 10 mins - 1 hour.
Compared to fiat, which can take 2-7 days for payments to settle, bitcoin is a much better option to accept payments.
Wider Market: Bitcoin is used by millions of people worldwide. Accepting bitcoin payments will open up your business to a whole new market and give you access to a global community of decentralized payments.
Price Increase: Bitcoin is without a doubt one of the best-performing assets of the decade. Within this time, it has seen a price increase of approximately, 1700%.
Given bitcoin has its ups and downs, but looking at the overall picture, bitcoin has outperformed almost all assets.
Entering a Decentralised Economy: It is no doubt that the fintech space is going through a disruption, with the industry embracing a decentralized model. With bitcoin and blockchain technology, this is becoming more of a reality and companies are already factoring this change into their business models.
As you accept bitcoin for your business you are becoming a part of a decentralized economy and making your business future-proof.
What do you need to accept Bitcoin?
Wallet: The first thing you need to accept bitcoin is a bitcoin wallet. This is the place that you would be using to send, receive and store your bitcoin. There are primarily two types of bitcoin wallets in the market:
Cold Wallets: These wallets are offline and thus are more secure than the other alternates in the market. All hardware and paper wallets fall into this category.
Hot Wallets: These wallets are connected to the internet so are more susceptible to attacks but offer more ease as you can transact anytime and anywhere. All mobile, desktop, and web wallets fall into this category.  
Top Bitcoin Wallets
Trezor
Ledger
Exodus
Electrum
Payment Gateway: The second thing you need is a bitcoin payment gateway that will allow you to accept bitcoin payments on your website. Similar to a fiat payment gateway, a bitcoin payment gateway operates in a similar fashion, but with a slightly different checkout experience.
Upon checkout, the bitcoin payment gateway shows users a bitcoin receiving address and/or QR code where the payment needs to be made.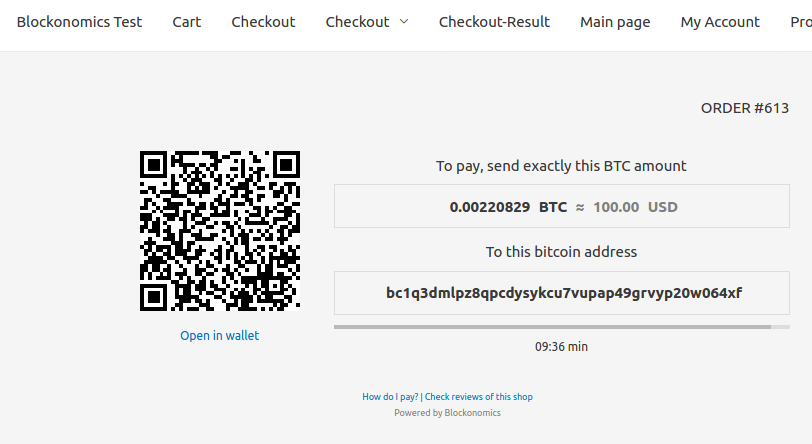 Here are some things to consider when choosing a crypto payment gateway for your business.
Top Payment gateways
Blockonomics
BTCPay Server
Coinpayments  
Coingate
Things to consider
Fluctuations/Volatility
Bitcoin and crypto have long been known for their price volatility. Most fiat currencies see a volatility rate of around 0.5% - 1%, while bitcoin has seen a volatility rate as high as 8.26%.
For a lot of merchants, this is a significant factor when determining whether to accept bitcoin for their businesses as they need to employ steps to navigate the fluctuations.
The most common method most merchants use is to convert received BTC to stablecoins or fiat as soon as they receive the payment.
Tax Implications
There is currently very little progress made on the tax-related implications of bitcoin payments. A lot of countries don't even have any formal legislation or stand towards crypto let alone proper tax regulations.
Despite that, this landscape is changing every day, few countries such as the USA, India, Singapore, Portugal, and many more already have a crypto tax law in place.
Before accepting bitcoin, do look into the crypto tax in the region you plan to operate in.
Legality
Bitcoin and crypto are in a legal grey area in a lot of countries. With a few countries carrying a negative outlook toward the currencies. Countries such as Egypt, Morrocco, Tunisia, Algeria, China, and more have already placed a ban on cryptocurrencies discouraging their use.
While countries such as Portugal, El Salvador, Croatia, India, USA have legalized crypto and placed laws for its use.
If you decide to accept bitcoin for our business make sure you are operating in a legally safe region.
Security
Among the many differences between a bitcoin and fiat is the way bitcoin is stored. While all fiat currencies are safely stored in banks and other financial institutions, bitcoin storage relies completely on its holder.
So it goes without saying that the holder of the said bitcoin is solely responsible for its safety. This is why it is very important to acclimate oneself with the necessary security measures to safeguard one's crypto.
Take a look at a few things you can do to keep your crypto safe.
Technical Know-How
Whatever said and done, the truth is that crypto and bitcoin is technical. Especially for someone getting in for the first time, there is a learning curve involved and this can pose a challenge for a lot of new entrants in the space.
There are certain payment gateways that make setup and integration easy for merchants but even then it is advised that you as a merchant get familiar with at least the basics of how to use bitcoin.
This will allow for smoother integration and better security of your bitcoin assets.
Conclusion
As bitcoin and other crypto become mainstream your business can surely get a competitive advantage by accepting it for your online business. With low transaction fees, quick settlements, no chargebacks, and worldwide acceptance bitcoin bring in a lot of benefits for merchants.
All you need is a wallet and the right payment gateway and you are ready to go. Not to mention with bitcoin you are opening up your business to a whole new audience and future-proofing your business with the latest technological developments in fintech technology.
---