Accepting Bitcoin: Interview with ZAK Servers (Server Hosting)
ZAK Servers is a webhosting service specializing in offshore servers. Based in Singapore, they've got servers all around the world. We had…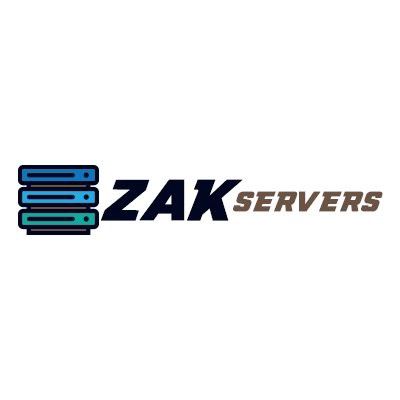 ZAK Servers is a webhosting service specializing in offshore servers. Based in Singapore, they've got servers all around the world. We had the chance to sit down with Maaz founder of Zak Servers and dive into the server hosting business and why and how they accept Bitcoin.
How did you get involved in the server hosting business?
Maaz: I do have an experience of server hosting and web hosting for last 11 years, as I like the new technologies a lot, it was always fascinating for me to see how things work behind the internet, as a kid I did learn HTML and then I get to know about hosting, and I got my interest in it. Later I do see there is a big need of high quality offshore dedicated servers, as many offshore providers support is not upto the mark, and even though some are selling good hardware, they are not backing it up with the needed softwares and infrastructure. So I decided to start Zak Servers as a reliable offshore server provider, where we do provide clients with real high quality offshore servers.
There are lots of webhosting providers. What is different about Zak Servers ?
Maaz: Zak Servers main emphasis is only on providing high quality offshore servers. The real difference between Zak Servers and other providers is the quality of our servers and services, as all of our data centers are Tier 3 certified with fully redundant failover networks, with locations choice of Bulgaria, Ukraine, Netherlands, Switzerland, Romania, Russia, and Malaysia. Also our support team and engineers are available 24/7/365 and can take care of any server management needs as well, like hardening of servers, making a cluster, setting up a cloud hosting setup with different physical offshore servers in different locations, installing control panels like cPanel, Plesk etc. Another major difference is that we keep our clients privacy and confidentiality as a very sacred thing, and we believe in privacy and freedom of speech, so we never check the type of content a client is hosting on his server.
With Zak Servers you can also get quality optional services, like SSL Certificates, Domain Names, CDN, DDoS protection, server management and VPN.
We are partnered with sitelock to provide VPN services, and with Cloudflare to provide CDN and DDoS protection, we have inhouse DDoS protection solutions as well. So at Zak Servers you can get all your dedicated hosting needs at a one place.
Why accept Bitcoin as payment?
Maaz: I think in this evolution era of internet payments, Cryptocurrencies and Bitcoin has really stood out, as clients and merchants do need an online currency where they can easily trade and buy things/services. Master/Visa systems are quite hectic as you do need some lengthy verifications along with bank accounts and then currency conversion fee (as if your card is in local currency and you are paying the merchant in USD, your bank will charge you additional currency conversion charges). Bitcoin has solved all that, and it's a quick and easy way for making payments. Also as an offshore hosting provider and keeping our emphasis on high privacy of our clients, Bitcoin is a must choice for us.
Why did you choose Blockonomics?
Maaz: Blockonomics is really a great service, as some other competitors have black listed some country IP's that means that they won't process payments from clients from that country, which is really against the freedom of payment concept of Bitcoin, plus some have non friendly interfaces and they can accept payments directly in wallets supported by them however Blockonomics has a nice and client friendly interface, technology, and its transparent plus the biggest advantage is that you funds are always secure as they go directly to your own wallet, rather than to the gateway like Blokonomics.
Are there any difficulties that are faced by accepting Bitcoin? Any legal or technical?
Maaz: In some countries I have heard that there are some legal problems with Bitcoin, however we do not face any issues as we are Singapore based company and all of our offshore locations support Bitcoin too. And thanks to Blockonomics we do not face any technical difficulties in accepting Bitcoin.
Are you seeing a growth in the percentage of people a) asking about bitcoin, and b) spending Bitcoin?
Maaz: To be honest, a lot of clients are happy to pay with bitcoin. That means bitcoin users are getting increased day by day, I can only say about our own services, that we are seeing a rapid growth in clients who are using bitcoin as a payment method. I really think in the next 2 years the current spending of Bitcoin will get at least threefold.
What is next for Zak Servers?
Maaz: We still have a lot of ambitions, we want to add more offshore locations to our services, but since we have a very strict quality control system in place, we would need to see if that country can support basic values of our company, freedom of speech, quality of network, data center safety measures and certifications etc. Also we want to offer more additional services like sale standalone hosting software licenses, where clients can pay with bitcoin and can buy cPanel, Plesk licenses only too, start offering offshore cloud backup solutions. We also want to expand our server management services to offer more solutions to our clients like managed kubernetes, cloud, and setting up custom hosting infrastructure and solutions for clients who need it.
Anything else you want to add?
Maaz: I would like to add that bitcoin is a great payment method for both users and the service providers, and more and more merchants should start accepting bitcoin as a payment method and blockonomics is a great gateway to accept Bitcoin.
---
Bitcoinhelped Zak servers connect to their international client base, and helped make their payment process quick and easy.
They also provided a coupon code "blockonomics" to get 10% off your first invoice! Check them out and use the code Blockonomics