Top Cryptocurrency Business Ideas That You Can Start From Your Garage In 2022
Ever thought of starting your own cryptocurrency-based business but don't know where to start?
Ever thought of starting your own cryptocurrency-based business but don't know where to start?
Well, you are not alone…
Cryptocurrency space is still a new space and not everyone has quite grasped the meaning or potential of this technology.
There are quite a few business options available for anyone who is looking to get into this space. all with varying levels of technical skills and investments needed to get started.
Some ideas can come to fruition simply with the help of your laptop and minimal investment while others need a bigger team, expertise, and investment.
Whatever the case may be, there is always something for everyone. Here are a few ideas that you can start simply from your garage.
⛏️ Mining
The backbone of most cryptocurrency transactions, mining allows for transactions to be verified on the blockchain. Complex algorithms run on high-powered machinery that allows for these transactions to be verified.
Almost all proof of work coins require mining to verify transactions and mint new coins, and the nodes that run these processes are called miners.
In the early days of blockchain, almost anyone could become a miner by using the computational power of their computer but things are a bit different now, to say the least.
The mining business [bitcoin atleast] has now been monopolized by big companies who have invested huge sums of money in hardware and infrastructure making it difficult for small players to enter and survive in the space.
Nonetheless, this does not mean the mining is a strict no-no for budding entrepreneurs. Despite the competition, mining can still be a profitable business if planned properly.
Investment Needed: Very High
Risk: High
Returns: Moderate, may take years to break even for some coins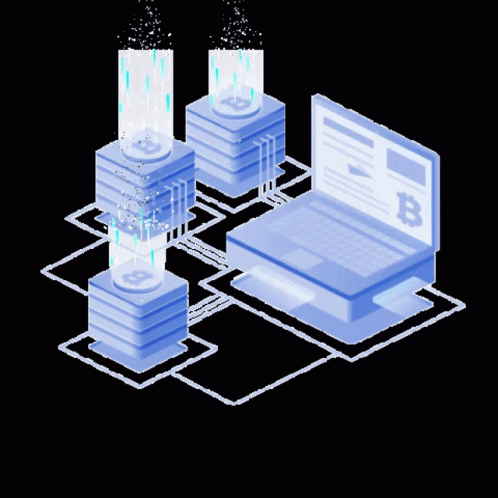 A few things to keep in mind when starting a mining business:
Perform the necessary calculations and investments needed before spending any money or buying equipment [To give you some perspective 1 mining GPU or application-specific integrated circuit (ASIC) with high processing power can set you back a few thousand dollars]
Explore altcoins, such as Monero, Zcash, who have proven to be much profitable at mining than bitcoin
Factor in the energy cost
Mining has been a topic of debate for quite some time due to its energy-intensive process and environmental implications associated with it. Bitcoin, in particular, consumes the energy equivalent to 2 months worth of power consumed by an average household. Due to this, there has been a push for greener alternatives to transaction verification or mining process.
If you are starting a mining business try to aim for green energy options that are environmentally friendly.
📈 Trading
One of the first and most popular business activities involving crypto is trading.
While bitcoin is designed to be used as a digital currency it did not exactly see mainstream economy applications in its early days. In fact, the first used case of bitcoin and other crypto was trading, and it is evident from the plethora of exchanges that have opened up in a mere decade-long existence of crypto.
If you are looking for a side gig and have a knack for numbers that trading might just be for you.
Investment Needed: Low — Moderate, can be started with as low as $100
Risk: Very High
Returns: Moderate — High
Caution: Trading is highly risky and crypto is a volatile asset, please perform your due diligence and know the risks involved before deciding to go down this path.
🖼️ NFT
NFT craze is here and everyone wants in.
Non Fungible tokens have a huge potential in the mainstream economy especially with the onset of the metaverse and our world transitioning into the digital realm from the physical.
The artworld is already seeing the impact NFTs have made and it's only the beginning, NFTs have massive application potential, and it's at the cusp of disrupting industries like, gaming, real estate, ticketing, collectibles, and many more.
Investment Needed: Low [Artist] — High [App/Platform developer]
Risk: Low — Moderate
Returns: Moderate — High
Some NFT ideas: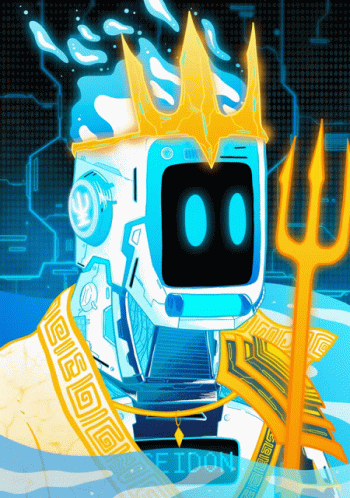 Broker
App/platform developer
👾 Game
Gaming industry is one of the fastest-growing industries with a projected CAGR of 12% and an estimated 2.7 billion gamers worldwide.
What's even more interesting is that blockchain is revolutionizing the gaming industry. Ownership of assets is now possible for players allowing them to own in-game purchases, wearables, collectibles for the game they are playing.
Cryptokitties was of the first games to use blockchain to provide ownership to its players.
Gaming industry is also leveraging NFT technology to provide users access to assets that were not available before. Players can now own land, art, tickets, spaces within a game thanks to NFT.
Decentraland is one of the most popular games that is already seeing investments from the likes of Sotheby's, who opened a virtual gallery in the virtual world.
Making an NFT based game might end being extremely profitable in the long run especially since the industry to bound to grow in the near future.
Investment Needed: High
Risk: Moderate
Returns: High
📓 Crypto Courses
Education is evergreen. No matter the economy or the price of bitcoin, one thing we all need is education.
If you are experienced in the field of crypto as a teacher, developer, marketer, trader, then you can create a crypto course(s) to impart your wisdom to the general public.
The best part about this business venture is that it does not require any significant upfront inventment and is a great source of passive income.
There are multiple platforms that allow users to create courses for free and earn a healthy income.
The only thing to consider is that you might have to set up a marketing channel to get signups but it is an automated process and after the initial setup you can sit back, relax and see your student list grow.
Do make sure the content of your course is of high quality as it greatly determines the success of your course and you as a teacher.
Investment Needed: Low
Risk: Low
Returns: Low — Moderate
🛒 Accept Crypto as Payment for Services/Products
Good ol' eCommerce is a time-tested business model that allows you to earn some crypto.
The concept is similar to any eCommerce business on the internet, the only difference being that you accept crypto as a form of payment instead/in addition to fiat.
Since most popular eCommerce platforms such as Amazon, do not support crypto just yet, you would have to create your own eCom website and do your own marketing to get customers.
There is really no limit to what you can sell online, so if you have a product in mind, digital or physical do not hesitate to put that online for sale and earn crypto as a result.
Investment Needed: Low — Moderate
Risk: Low
Returns: Low — Moderate — High, depends on the success of the shop
💱 Cryptocurrency Exchange
Following a similar chain of thought as trading, cryptocurrency exchange is yet another business that is of high demand and value in the crypto space.
Instead of crypto trading, you are now on the other side of the fence, developing the platform that allows users to trade, buy, sell crypto.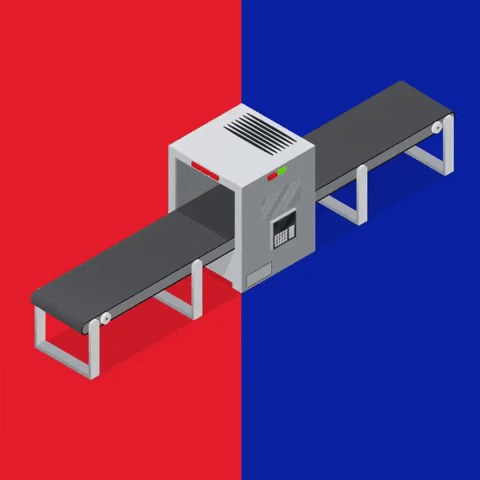 This business venture is highly technical and complex so do make sure you have an outstanding team and dedication to make this a success.
And, do not slack off on the security of the platform as such places are a high target for cyber attacks.
Investment Needed: Very High
Risk: High [due to security]
Returns: Very High
Conclusion
For anyone looking to start a blockchain-based business, there are quite a few options available.
Mining is one of the oldest businesses in the crypto space but requires a significant upfront investment in the form of equipment.
Gaming & NFT are growing spaces that are seeing quite a lot of interest lately, creating something in this area can be quite feasible and interesting.
Trading, crypto courses, eCom sites can be started simply with the help of a laptop and minimal investment, and you probably won't need a team to manage your business.
Starting a crypto exchange can be profitable but is highly technical to get started and maintain. Something like this cannot be put on autopilot.
Whatever the choice maybe do make sure you have an interest in what you are doing and that you provide a unique value to customers that others don't.